Job details
INACTIVE AD:
The employer is not currently actively recruiting for this position, but you can apply for the ad.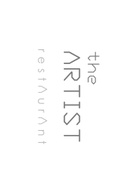 Career level
No experience, Entry (0-2 years), Middle (2-5 years), Senior (5-10 years), Executive (>10 years)
Employment type
Full time
Spoken languages
English
- Advanced
* all languages are compulsory
Cautam o persoana energetică și muncitoare care să se alăture echipei noastre.
Cerinte: diploma de calificare si cunostinte limba engleza,!
Avem nevoie de un nou jucator in echipa, cu sau minim experienta, care sa ne ajute la crearea unei atmosfere calde si primitoare pentru oaspetii nostri:
- Aspect fizic ingrijit, prezenta agreabila, atitudine pozitiva,
- Sa aiba capacitatea de a anticipa solutii si de a-si organiza timpul pentru indeplinirea eficienta a sarcinilor,
- Capacitatea de a se integra intr-o echipa, de a-si aduce contributia prin participare directa ,
- Capacitatea de a transmite eficient si de a permite dezvoltarea ideilor noi, pentru realizarea obiectivelor echipei,
- Capacitatea de crestere permanenta a performantelor profesionale, de imbunatatire a rezultatelor activitatii prin punerea in practica a cunostintelor si abilitatilor dobandite.
In urma preselectiei, candidatii ideali vor fi contactati pentru stabilirea unei zile favorabile interviului.