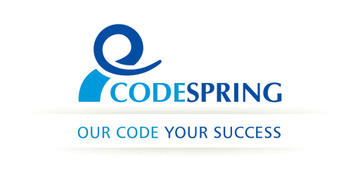 Software Tester
Poznavanje jezika
engleski, mađarski
Codespring is hiring a Software Tester, with at least 2 years experience in manual software testing.
We provide software to our customers, which helps them to implement the best feature-set available on the market. The testing team is involved in ensuring that the product is compliant with the application design, also is responsible for ensuring that all release builds of products pass their respective test plans in entirety during the development process.
What we expect:
Responsibilities:
Writing test cases and report all non-conformances to other relevant project members;
Responsible for ensuring product compliance with the application design;
Responsible for validation of the implemented features, ensuring that they match the requirements;
Responsible for developing detailed test procedures;
Responsible for reporting and tracking bugs using bug reporting and tracking tools;
Maintain bug database and perform Regression testing when bugs are fixed;
Ability to execute test plans and maintain execution log for each test run;
Real experience with manual testing is a must, experience with automated testing is a plus;
We offer
Competitive salary package
Flexible working hours
Open-minded, young team
International collaboration
Permanent professional development through technical and soft skills trainings
Team-building activities and other funny company activities
Cozy, modern, green area working place in Cluj-Napoca
Opportunity to travel
If the position captured your interest, please send your updated Englih CV to our email adress. For details visit our site.