Senior SW Project Architect for P ES TSR
Nivo karijere
Srednji (2-5 godina)
Poznavanje jezika
engleski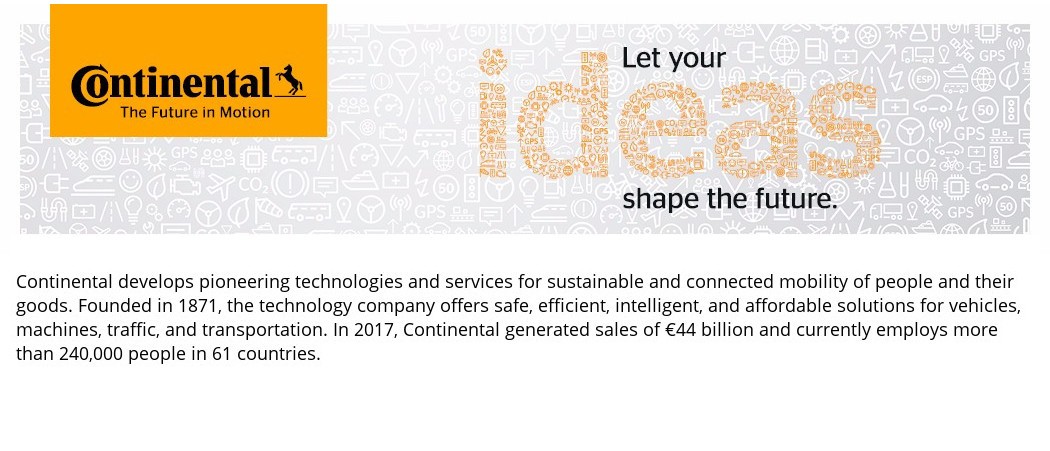 Job Description
E-Mobility products are new in the portfolio of Engine Systems. They deal with products: On Board Charger and Inductive Charger for the batteries on the vehicle.

Here you will work on a new SW project for the above products for developing different functionalities: Diagnostic services, CAN communication, Power Supply, Resonator Coil Monitoring and Control, Air Gap Monitoring Management, Point to point communication, Power line communication, Current regulation for DCDC converter, etc.

The Software Project Architect defines concepts and describes Software Architecture for the above projects based on the requirements defined by the customers. As a Software Architect you will have to define the interfaces between software components, describe their dynamic behavior and manage resource consumption targets.

As a Senior Software Project Architect for E-Mobility projects you will be responsible for:
Create and maintain Function and SW Project Architecture in a modular and maintainable way (. Visio);
Estimate and measure Core Resource Usage for software components;
Analyze architectural problems, complex SW investigations, define risks and support the problem resolution process;
Create and maintain the FSW Architecture Verification Plan;
Make sure that product architecture meets requirements with respect to functionality, performance, quality and schedule;
Take part in the relevant project planning and estimation process;
Establish and maintain traceability between requirements and architecture;
Manage integration planning and integration testing;
Inspect the traceability within design, implementation and test;
Support the quotation phase together with Software PM
Support Software PM with Configuration Management role into the project
Back-up and right hand of SW Project manager

In a large team working together for E-Mobility projects, we create the frame for your further personal development in project coordination, based on your performance. This will give you the chance to learn and gain an overview over engine management system.

A mentor will support you to stepwise take over own responsibility after an initial training phase which will familiarize you with our products, tools, processes and organization.
Job Requirements
Experience in Software Development and Design;
Advanced skill in ANSI C Programming
Advanced skills with Versioning Control Systems (examples: IMS, PVCS);
Advanced English knowledge;
4-5 years work experience in the Automotive or consumer electronics industry, preferable in a variety of functions;
Team spirit: ability to establish and maintain good working relationships with others
Good communication skills, planning and coordination skills
What we offer
What we will offer you:
Competitive salaries;
Work with the state-of-the-art equipment and technology;
Excellent career opportunities both in technical and managerial area;
Working in a young and dynamic team;
International working environment;
Project based international traveling opportunity;
Private health and dental insurance;
Sport facilities;
Relocation package for non-Timisoara residents.
Ready to drive with Continental? Take the first step and fill in the online application.