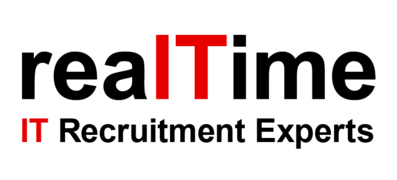 Sap hybris
Nivo karijere
Srednji (2-5 godina), Senior (5-10 godina)
Poznavanje jezika
engleski
Mesečna bruto zarada
60000 - 90000 €
realTime in Dublin, Ireland has 2 excellent SAP Hybris permanent roles open.
One is a Team Lead role, and one is a junior Hybris role.
The Team Lead will be required to meet the requirements listed, whilst the junior role will have exposure to some of the areas listed with a desire to develop and grow with the position.
The Role
You will provide support in process analysis, system design and developments, configuration, unit testing, implementation and training to support the SAP business users. You will be tasked with identifying and resolving functional, technical and process issues. You will work with internal users as well as 3rd party suppliers to ensure full support to the European user base.
Key Responsibilities:
Consults with business to develop an understanding of business needs and the priority of those needs related to the following applications/SAP modular functions:

SAP Hybris Commerce

B2B commerce page with SAP ERP integrations
Asynchronous order Management
Synchronous Pricing and ATP checks
DataHub
Custom Develops
Multi Store (multiple web-stores within the same Hybris Server)
Multi-Language capabilities
Multi Product Catalogues
Analyzes and documents the business requirements and determines the impact of those requirements within a specific module and across all modules of the system
Works with the SAP Application management teams to configure the system to meet the business requirements as identified and approved.
Assists in continuous improvement initiatives to enhance system functionality and drive a Company wide standard to multi-site, multi lingual organization.
Participates in all phases of the ADLC (Application Development Lifecycle); project identification, blueprinting/design, configuration, testing, documentation, implementation, training and ongoing support.
Adheres to the Company ADLC structure and enforces all identified organizational standards relative to incidents, enhancements/changes, and problems.
Executes test plans and test scripts to ensure system changes are aligned with business requirements.
Able to lead small to moderate size projects creating project plans, assigning and monitoring project tasks, and facilitating team meetings to ensure on-time and on-budget delivery of solutions.
Potential for travel with this role (%)
Required experience, skills and competencies:
Strong SAP Hybris Commerce SAP Technical expertise and experience including:

Minimum 2 years implementing and/or supporting SAP Hybris Commerce (at least one full cycle implementation required).
Experience with Hybris Commerce development for the front-end (Webshop) and DataHub.
Must be adaptable and able to learn new skills quickly.
Must have strong customer service skills and highly developed interpersonal skills.
Ability to deal with ambiguity, multiple priorities and stretch goals.
SAP certification is a plus
If you are keen on either Lead SAP Hyrbis or Junior SAP Hybris role, please reply with your latest CV to and call Niall McNiff or Andrea Williams in confidence o
Online intervju
Why are you keen to work in Ireland?