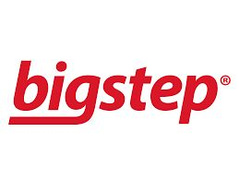 Sales assistant/support
Nivo karijere
Srednji (2-5 godina), Početni (0-2 godine)
Poznavanje jezika
engleski
Bigstep is a global startup looking to revolutionize big data in the cloud. We provide the only platform enabling organizations to instantly create private on-demand cloud centers using architectural blueprints tailored for big data. The Bigstep private on-demand cloud centers are bare metal to meet the high-performance requirements and can naturally extend the on-premise environment with the full security.
We offer this fantastic opportunity to a bright and energetic Sales Support Representative who will be responsible for managing all sales support tasks within our company. It is a great chance to learn about the new and fast-growing industry of Big Data services, as well as interact with the leading providers within this field. If this sounds interesting to you, please let us know why you're right for our team.
Responsibilities:
Offer support to sales team for account management and administrative tasks;
Provide account management and support for clients;
Complete relevant documentation as required; maintain an accurate record keeping system (manually and electronically), prepare data, reports and documents, analyze information as required;
Update and maintain client database;
Daily recording and updating of activity and project information via CRM;
Manage aspects of the clients' purchase order process;
Collect, verify and rank clients' non-technical and technical requirements for new product features and functions;
Remain aware and knowledgeable of promotional programs, competitive products;
Initiate changes to and cancelation of orders/backorders upon request and advice from sales team.
Requirements:
General understanding of sales concepts and processes;
Skilled in verbal and written communications with strong proofreading, spelling and grammatical skills in English;
Ability to work independently, prioritize and balance multiple tasks effectively;
Ability to understand industry and learn basic product knowledge;
Detail oriented with good organizational skills;
Strong working knowledge of Microsoft Office Suite and Outlook;
Enthusiastic and positive, with the desire and ability to interact with all types of people;
Be inventive and resilient;
Experience of working in a sales team or sales-focused customer service environment;
Working knowledge of CRM systems.
If this sounds like you, we'd love to talk, so please send us your CV at .