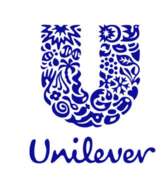 Marketing Deployment Executive with Russian
Nivo karijere
Početni (0-2 godine), Srednji (2-5 godina)
Poznavanje jezika
engleski, rumunski, ruski
Overall Objective of the Job :
One sentence expressing the main reason why the job exists and what role it plays in the organizational structure.
Provide support for MMBS Marketing Manager & Moldova Country Manager in a wide range of marketing and customer marketing tasks. Generate competitive advantage and deliver profitable growth by building and implementing the brand marketing & customer marketing plans in Moldova for a set of strategic brands. The integration of marketing plans must be based on a deep understanding of brand/categories as well as channel/customer needs.
Activities :
List of main job outputs – accountabilities. They are not activities or duties, but fewdescriptions of the role the job plays in the organizational structure.
Marketing:
Take full responsibility of cascading and delivering the marketing plans for several brands in Moldova: Kalina, Treseme, Camey, and other
Cascade down the brand projects to MMBS Marketing Manager, Moldova Country Manager and distributors key accounts;
Typical marketing tasks that will be part of the role include but are not be limited to: AW management for set brands, TVC adaptation, local consumer campaign development, creative asset development;
Engage with MMBS media planner to develop local media plans that fit with overall plans for the brands;
Take responsibility for making changes to the activity plan that may be necessary based on business result and market reality.
Participate in global and regional meetings/calls and represent Moldova interest and feedback in regards to brand projects and strategy.
Trade and Customer Marketing:
Understand the Brand objectives and jobs to be done and translate them into comprehensive customer marketing plans;
Set the trade direction for implementation at channel level in cooperation with MD country manager;
Define channel specific tactics and integrate the marketing and customer specific activities in channel/customer plans;
Establish trade category investments needs having the input from country manager and local distributor;
Participate in category and interdepartmental meetings, identify the opportunities or operational risks at Brand and project level;
Sustain the implementation of S&OP process at country level for the set brands;
Collaborate with local agencies for the development of category / brand visibility projects and other brand dedicated POSMs;
Monitor the activities at all level of implementation and ensure the alignment with the company/department procedures;
Understand consumer's (shopper) as well as customer's (retailer) needs in terms of category development and needed support;
Monitor competitors and recommend reactions to competitor activities in line with brand/category strategy.
Forecast
Support USCE/MMBS teams with monthly Forecast in cooperation with Moldova country manager;
Participate in SOP meeting – Unconstraint forecast;
Budget administration
Monitor and control the expenditures including CPP/BMI in set categories/brands at monthly and at quarterly level.