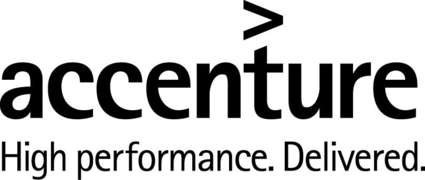 IT Talent Sourcing Expert & Team Lead with Italian
Nivo karijere
Srednji (2-5 godina)
Poznavanje jezika
engleski, italijanski
The evolution of technology is creating a world of cutting edge, new and exciting opportunities for creative, talented innovators like you.
Our sourcing hub team is the initial core of our recruiting and HR organization.
Join Accenture Bucharest as IT Recruitment Sourcer for the Italian market and get the chance to work and contribute to the heart of the Italian tech industry by helping to tell Accenture story and engaging with top tech talent in the market.
Job Summary:
We are looking for a Talent Sourcing expert who is also going to be in charge of coordinating the IT Talent Sourcing Team and responsible for setting up and delivering the Sourcing Strategy, collaborating with business and talent acquisition colleagues who are as passionate about the talent agenda as you are. You will be continuously looking for new trends and developments in the Talent Sourcing & Talent Acquisition field
What will you get:
Work alongside smart people like you within a culture of high performance with a strong sense of togetherness, a relaxed atmosphere and a sense that whatever the problem might be, that anything is possible;
Continuous learning and exposure to a disruptive business and new challenges;
Attractive benefits package including: coverage of public transportation, private medical services, private pension account, life insurance private account, gym subscription or medical services for a member of the family, meal vouchers for each working day, online, interactive library subscription;
Opportunity to practice your Italian skills with native speakers;
Access to a global network of knowledge and resources;
Extensive training through a variety of methods – online, classroom;
You'll benefit from our network of global communities and collaborative culture that will help you build technical and functional skills and capabilities and because we serve more than 40 industries globally, you'll have the opportunity to develop valuable industry-specific expertise;
You will be part of a leading-edge technology company and a Global and multicultural team
Role & Responsibilities:
Manage and supervise the Sourcing Hub Team ensuring target SLAs and deadlines are met
Support our hiring managers by building high-performance teams and partnering wherever needed.
Create robust pipelines while making each candidate feel like they're the only one you're talking to.
Develop relationships across multiple teams
Work with the Talent Sourcing Lead to understand short- and long-term Talent Sourcing objectives and hiring forecasts; creating and implementing short- and long-term tactical sourcing plans
Roadmap strategic Sourcing Channels to deliver the best results across quality and quantity of hires; developing hiring and candidate sourcing approaches in conjunction with the Recruiters and Accenture Hiring Managers
Act as a Talent Sourcing subject matter expert and champion within Accenture Operations
Attract, approach and engage candidates to build suitable talent pipelines for both short and long terms and at the same time, you will build strong internal or external relationships with all key stakeholders
Add value and share best practices with the Recruiter teams and Accenture business.
Qualifications:
Bachelor or Masters' Degree
At least 5 years working experience in Talent Acquisition & sourcing / Head Hunting/ HR in large companies and/or agencies
At least 1 year of experience managing a team of min. 2 people
Very good Italian skills
Excellent communication and interpersonal skills
Be a team player
Solid client management skills
Solid sourcing and interview skills
Good understanding of the local external marketplace and trends
Experience working with and building sourcing strategies with hiring managers
Online intervju
What are your Italian skills? (1=Basic, 2=Conversational; 3=Fluent)
What are your English skills? (1=Basic, 2=Conversational; 3=Fluent)