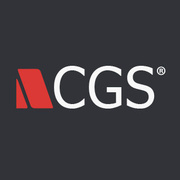 Client Advisor with Spanish- Sibiu
Nivo karijere
Početni (0-2 godine), Srednji (2-5 godina), Senior (5-10 godina)
Poznavanje jezika
engleski - advanced, španski - advanced
Candidatul ideal

We are in the business of helping people: we provide client support and technical issue solutions for the clients who need it.
Therefore we are looking for colleagues who are self motivated, detail-oriented and well organized, with excellent communication and interpersonal skills.

-Are you fluent in Spanish?
-Are you able to work independently and efficiently meet deadlines?

Then join our team, we are glad to welcome you!

Descrierea jobului

-Provide support, including procedural documentation;
-Respond within agreed time limits to call-outs;
-Work continuously on a task until completion (or referral to third parties, if appropriate);
-Prioritize and manage many open cases at one time;
-Establish a good working relationship with customers and other professionals.

Benefits:

-Private medical insurance;
-Undetermined contract;
-Meal Tickets;
-7card Subscription.
-Monthly subscription to an online library.