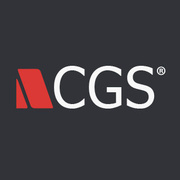 Client Advisor with English - Sibiu
Nivo karijere
Početni (0-2 godine), Srednji (2-5 godina)
Poznavanje jezika
engleski
Required skills:

Do you have English skills and can you easily convince others to trust you?
Do you need experience and money at the same time and are you searching for a job?
At CGS we are hiring on a brand new customer service-sales combined position!

Job Description

• Provide support, including procedural documentation;
• Respond within agreed time limits to call-outs;
• Work continuously on a task until completion (or referral to third parties, if appropriate);
• Prioritize and manage many open cases at one time;
• Establish a good working relationship with customers and other professionals.

We offer:


Private medical insurance;
7card Membership;
Undetermined contract;
You will be part of a very dynamic industry;
You will excel in your communication and negotiation skills;
E-courses for keeping up with the novelty factor in our jobs;
Subscription to an online library that will provide reading material for your areas of interest.