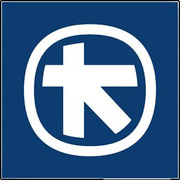 ABSOLVENTI STUDII ECONOMICE/ CONSILIERI CLIENTI
Nivo karijere
Početni (0-2 godine), Srednji (2-5 godina)
Requirements:

University degree;
English knowledge both spoken and written;
Customer-care oriented, with good communication skills, able to solve promptly and professionally the customers' requests;
Good selling and negotiation skills also requested;
Dynamic and flexible person, enthusiastic, with initiative and a pro-active attitude.

Responsibilities:

The nominees will interact directly with customers, open and administrate their accounts and ensure information on bank's products and services; she/ he will promote products and services to retail clients, analyse and manage applications for card issuance, do cash deposits and withdrawals transactions in local and foreign currencies as well as express money transfers operations.

All applications will be treated in strictest confidence. Only short-listed candidates will be contacted for an interview.