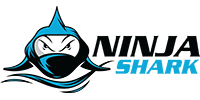 Wordpress Web Developer Enthusiast
Nivel cariera
Middle (2-5 ani)
Limbi vorbite
engleză, română
Salariu brut pe luna
500 - 1000 €
Got so much HTML, WordPress & JavaScript skill it's practically falling out of your pockets?

Are you sick of working from 9 to 5 in an uninspiring corporate environment where you are just a small wheel?

Or, are you ready to kickstart your life and escape that rat race?

Would you rather be part of something totally new?
Ninja Shark is the most advanced full-face snorkel mask on the market. With the main office in Australia, products available all over the World and the operation centre in Bucharest.
Join our small but growing team of enthusiast marketers with a sport & outdoors passion.
So we want YOU to take your rightful place in our family and lend us a skilled hand in our web projects needs and ideas.

REQUIRED TECHNICAL SKILLS:
- General front end & back end development experience with HTML, CSS and JavaScript/AJAX
- WordPress, WordPress Templates and Plugins; MySQL and PHP.

YOU WILL BE IN CHARGE OF:
- Leading the development of web apps by acting as the system architect, developer, and project manager - comfortable on working on your own - we've been working only with freelancers - but we've outgrown our needs and want someone to join permanently our family
- Providing development time estimates and advice on web projects
- Keeping yourself updated with the latest technologies
- We have other projects in-house - be proactive and part of a new technical solution

BONUS SKILLS:
- Medium or Advanced PHP and JScript
- Good CSS
- Good HTML5
- Beginner-Medium Linux/Ubuntu management experience (or open to learning)

WHAT WE HAVE TO OFFER:
Immediate Start

Attractive Financial Offer According To Experience

Super Flexible Working Hours

Offices in A Class Building

Positive working environment, young and motivated team;


Opportunities to grow and develop your skills;
Interviu online
What level you are - (entry, medium, senior) working with HTML & CSS?
What level you are - (entry, medium, senior) working with PHP?
What level you are - (entry, medium, senior) working with JavaScript/jQuery?
What level you are - (entry, medium, senior) working with Wordpress?
What level you are - (entry, medium, senior) with Linux/Ubuntu management
What's your portfolio / recent projects?