Visual Merchandiser Massimo Dutti
Limbi vorbite
română, engleză
---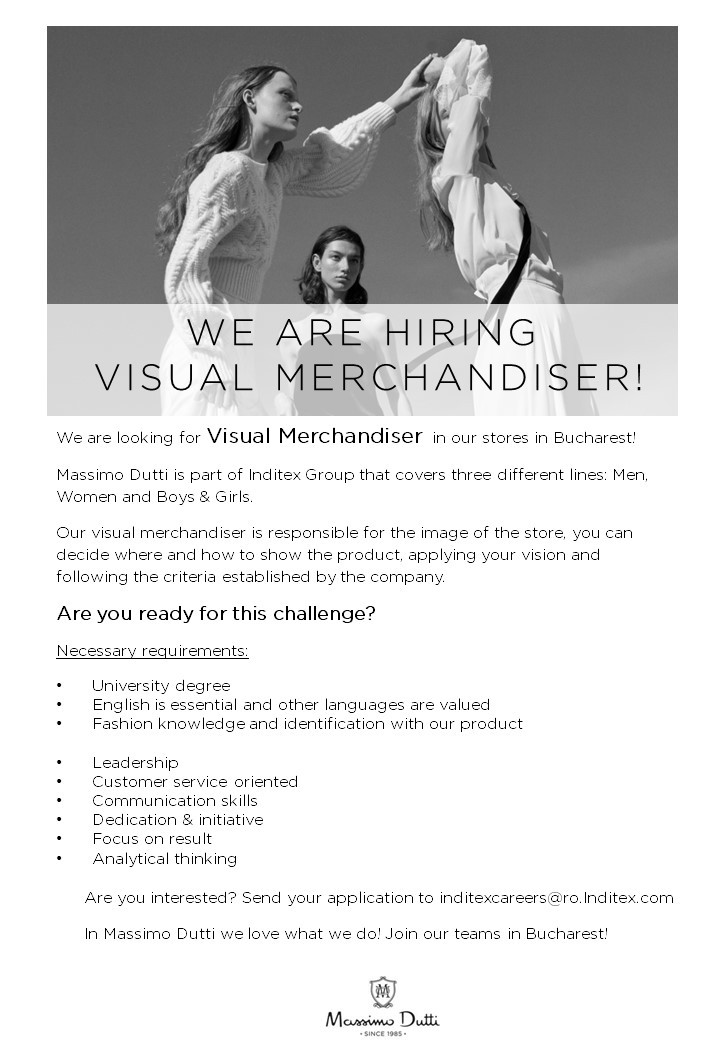 MASSIMO DUTTI is looking for Visual Merchandiser in our stores in Bucharest!
Massimo Dutti is part of Inditex Group that covers three different lines: Men, Women and Boys & Girls.
Our visual merchandiser is responsible for the image of the store, you can decide where and how to show the product, applying your vision and following the criteria established by the company.
Are you ready for this challenge?
Necessary requirements:
•University degree •
English is essential and other languages are valued
•Fashion knowledge and identification with our product
•Leadership
•Customer service oriented
•Communication skills
•Dedication & initiative
•Focus on result
•Analytical thinking

BENEFITS:
•Indefinite duration employment contract
•Motivating salary
•Uniform
•Medical assurance
•Chances of promotion inside Inditex Group
---