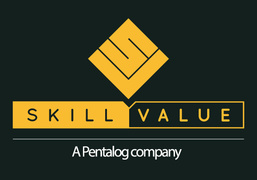 VBA Developer – Full-Time Job Bucharest
Nivelul carierei
Middle (2-5 ani)
Client description
To be part ofociete Generale European Business Servicesba developerork in a dynamic and active environmenthere your work has a real impact in the company's activity.
Our teams work in an Agile mode and are constantly encouraged to collaborate in transversal projects through which they can learn and adapt together to contribute to the growth of our excellence center. This is why they are looking for aBA Developeror a full-time job in Bucharest.
Mission description
Within the Société Générale Group, you will join the Business Solution Center (BSC), which is a shared services center and is part of the Société Générale Group's Resources and Innovation Department (RESG).
Your role as a VBA Developern a Nutshell:
Application maintenancen response to technical evolutions in related applications or business change requests from the users;
Monitoringnd adaptinghe code as requested in various requests (technical specifications, performance, security); these interventions will be managed in project mode (agile or V-cycle) or maintenance mode;
Improvementolutions/ plans – in accordance with the development standards and architectural rules of the group;
Contributen the different project phases (opportunity study, framing, analysis and design, functional validation, change management) as a project resource;
Contributeo the definition of tactical tools solutions and assess impact in line with BSC/FIN framework;
Developactical tools solutions to different clients' requests using mainly VBA and Power BI;
Ensureroper documentation of all solutions developed and released in production;
Overall responsibleor following entire software development lifecycle (functional and technical specifications, developments, IT testing, production deployment and support) for tactical tools;
Ensurehat internal tools are up to date and the established convention are followed-up and respected;
Identify, write, validateest cases and perform IT testing;
Ensureery good communication with internal / external stakeholders.
The ideal candidate
A Little About You:
Minimum 2 years of ITpplication development in VBA (classes);
Reportingevelopment experience with Data Visualization tools (PowerBI, ClickView, Tableau);
Knowledgef development tools such as Git, Jira;
Good understandingf IT projects methodology – understanding of business and functional specifications, testing;
IT knowledgendash; bachelor's degree in computer science studies or equivalent;
Good level of English, Frenchs a plus;
Python, JavaScript/Bootstraps a plus
We Also Value
Responsiblettitude and strong commitment in fulfilling the mission;
Strong autonomynd reactivity given the short deadlines in which the changes could be requested;
Cooperationnd team spirit