Detalii loc de munca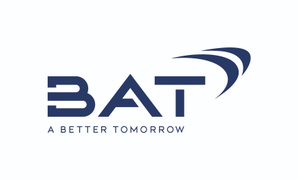 Nivelul carierei
Entry (0-2 ani)
BAT IS LOOKING FOR A TREASURY ACCOUNTING ANALYST (FIXED-TERM CONTRACT)
SENIORITY LEVEL: Experienced non-management
FUNCTION: Finance - Treasury
SALARY RANGE: Competitive salary + excellent benefits + market leading bonus
LOCATION: Bucharest
ROLE POSITIONING AND OBJECTIVES
The role is responsible for offering support in the delivery of treasury accounting services to the Centre as well as to Business Units and reports to the Treasury Accounting Manager.
WHAT YOU WILL BE ACCOUNTABLE FOR
Treasury accounting to both Centre and Business Units includes, but is not limited to the following:

Running the accounting in SAP (eg. posting realized and unrealized FX for all financial instruments, running accruals, net present value and amortization for relevant financial instruments), investigate the transactions and future deal flows for the correct setup in SAP of financial instruments
Hedge accounting activities: hedge plans, designations in hedge relationship, de-designation of over hedged positions and hedge documentation (retrospective and prospective testing as per IAS 39 principles)
Perform monthly reconciliations of financial instruments and money market products
Provide ongoing support to the BAT companies that we are servicing within the BAT Group
Support the Implementation of changes to treasury accounting systems in line with changes to International Financial Reporting Standards
Support and promote any new treasury initiatives (new products, new internal projects, complex transactions);
Ensure compliance with BAT SoX & Internal Controls framework applicable for Treasury activities
Provide support to internal and external auditors, if required
Managing and maintaining the integrity of ledgers in SAP
Support the migration and testing of data into SAP for legacy systems
The jobholder will be required to work hours that will coincide with those of the London team as a minimum and support activity in other time zones where necessary.
ESSENTIAL EXPERIENCE, SKILLS AND KNOWLEDGE
Degree qualified or equivalent necessary
Able to manage and prioritize multiple tasks
Ability to meet deadlines and work well under pressure
Basic double-entry book-keeping and accounting knowledge
Understanding of SAP (or ability to learn);
Basic Excel experience
Strong numeracy and analytical skills
Good command of English.
BENEFICIAL
A basic understanding of financial instruments
Previous experience in finance related area
Treasury and banking background.
WE ARE BAT
At BAT we are committed to our Purpose of creating A Better Tomorrow. This is what drives our people and our passion for innovation. See what is possible for you at BAT.
Global Top Employer withBAT people across more than 180 markets
Brands sold in over 200 markets, made in 44 factories in 42 countries
Newly established Tech Hubs building world-class capabilities for innovation in 4 strategic locations
Diversity leader in the Financial Times and International Women's Day Best Practice winner
Seal Award winner – one of 50 most sustainable companies
BELONGING, ACHIEVING, TOGETHER
Collaboration, diversity and teamwork underpin everything we do here at BAT. We know that collaborating with colleagues from different backgrounds is what makes us stronger and best prepared to meet our business goals. Come bring your difference!
Interviu online
What are your salary expectations in RON net per month?