Detalii loc de munca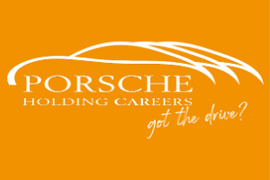 Transition & Project Consultant
Nivelul carierei
Entry (0-2 ani), Middle (2-5 ani)
Limbi vorbite
Engleză
- Avansat
, Germană
- Avansat
General purpose of the role is to support the transition and roll-out of software & services from our global Digital Service Centres (Bucharest) towards our local countries.
As a Transition Consultant, the owner is responsible for supporting & executing tasks related to DSC implementation and transition projects which are critical for the success of onboarding PHS entities to DSC software products. This includes . general project management support, leading of sub-projects & workstreams, integration management, risk management, and change management. Projects in scope are both initial onboarding of countries as well as ongoing additions / changes of running services from a sender perspective.
As a Project & Transition Consultant, support in driving and tracking digital initiatives together with the Transition & Project Manager Romania are needed. This includes definition of project approaches, setting of timelines, identifying required & related group function to support the project, coordinating project teams, creating status and management summaries for the reporting on board level. The role will closely interact with group functions such as, Finance Processes & Systems, Finance Leadership, Partners, Porsche Informatik and all local and central Business Unit finance organizations.
TASKS & RESPONSABILITIES:
- Support planning & execution of transition waves for DSC products / services;
- Prepare and adapt documentation of the DSC projects;
- Track quality and timely implementation of transition waves (and projects);
- Train and support project teams with defined methodologies;
- Project management office for projects & initiatives;
- Act as project management office for all communication with leadership of local PHS (Porsche Holding Salzburg) entities;
- Monitor, set priorities and assess risks during implementation;
- Daily / weekly reporting to the transition & project coordinator of the progress of the activities for which he/she is responsible.
REQUIREMENTS:
- Degree in Business Studies (preferred majors in Finance/Accounting);
- Preferably experience in Finance/Accounting operations or other enabling functions, with a thorough knowledge of accounting and business processes;
- Preferably knowledge in interfaces, IT systems & technologies (. SAP, MS Office);
- Project management skills and ability of setting priorities in complex environment;-
Strong team player with a positive and pragmatic approach on problem solving; troubleshooting and conflict management skills;
- Analytical/conceptual understanding; is able to breakdown issues, understand and assess the impact and develop solutions paths including identification of parties;
- Strong communication skills with ability to present concepts, methodologies, and transition plans to leadership of local entities;
- Excellent command of English and German;
- Minimum 6 months experience as project manager.
We inform you that we only collect information from you to analyze your application in the context of the recruitment process in which you have decided to participate.