Detalii loc de munca
ANUNT INACTIV:
Angajatorul nu recruteaza momentan in mod activ pentru aceasta pozitie, dar poti aplica la anunt.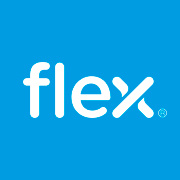 Nivelul carierei
Middle (2-5 ani), Senior (5-10 ani), Executive (>10 ani)
We are looking for someone who demonstrates:
Intense collaboration;
Passionate customer focus;
Thoughtful, fast, disciplined execution;
Tenacious commitment to continuous improvement;
Relentless drive to win,
Here is a glimpse of what you'll do:
Will be responsible for managing the evaluation, recommendation, and implementation of testing procedures, strategies, systems, components, and modifications;

Act as an advisor to test engineering team regarding projects, tasks, and operations and as a liaison to other engineering functions;

Will ensures projects are completed on time and within budget;

Will direct and coordinate engineering and technical personnel in fabrication and design of testing and test control apparatus and equipment, or software and systems testing; will direct and coordinate engineering activities concerned with development, procurement, installation and calibration of instruments, equipment and control devices required to test and record test data;
Interface and confer with scientific, engineering and technical personnel to resolve testing problems such as product or system malfunctions, incomplete test data, data interpretation;
Manages all risks associated with the testing and takes preventative action when any risks become unacceptable;
Responsible for team professional development and department budget management;
Here is some of what you'll need:
University Degree in Electronics;
A minimum of 4 years in a similar role;
Demonstrates expert functional, technical and people and process management skills as well as customer (external and internal) relationship skills;
Fluent in English (spoken and written);
Demonstrated experience in functional and ICT tests;
Experience in statistical analysis or in LabView would be an advantage;
Demonstrated experience in performance development, teaching or leading, mentoring and organization development;
Well- developed communication and leadership skills, capable to identify talents and able to coach people and to manage large teams
Job Category
Operations
Flex does not accept unsolicited resumes from headhunters, recruitment agencies or fee based recruitment services. Flex is an Equal Opportunity Employer and employment selection decisions are based on merit, qualifications, and abilities. Flex does not discriminate in employment opportunities or practices based on: age, race, religion, color, sex, national origin, marital status, sexual orientation, gender identity, veteran status, disability, pregnancy status or any other status protected by law. Flex provides reasonable accommodation so that qualified applicants with a disability may participate in the selection process. Flex will contact you if it is determined that your background is a match to the required skills required for this position. Thank you for considering a career with Flex.