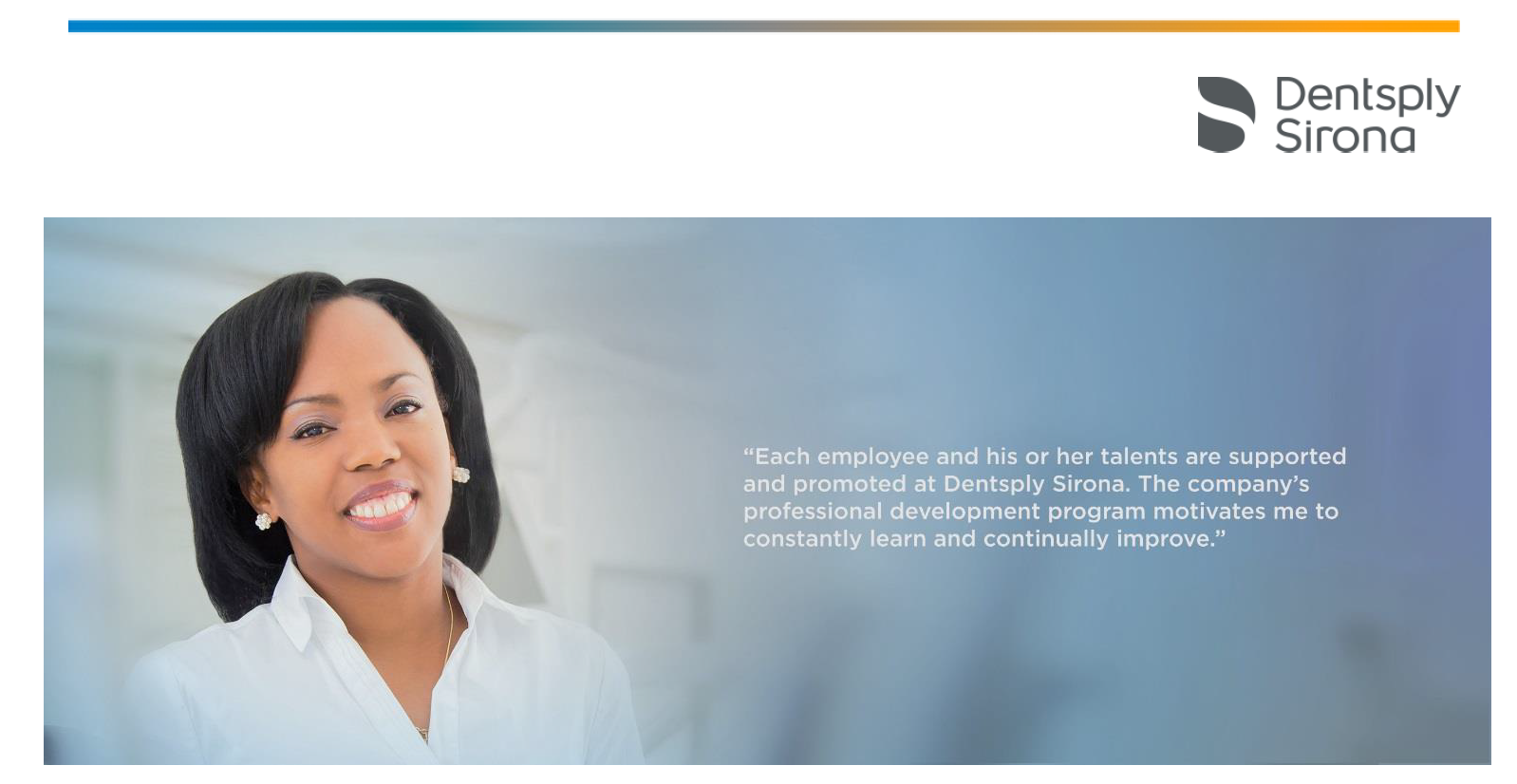 Territory Dental Sales Representative M/F
Based in Bucharest
Dentsply Sirona is proud of the global reputation and trust earned throughout the last century. We currently have an exciting opportunity for an experienced Territory Dental Sales Representative to join our team in Central Eastern Europe – Romania.
We are seeking for a goal orientated, persistent team player, who is hungry for success, as well as being accountable, to work on both a successful brand and recent product launch.
Purpose of the role:
To identify and develop sales potential by effectively influencing dental clinicians, dealers, dental schools, institutions, group practices in order to ensure sales and revenue targets are in line with the business objectives.
Main responsibilities in the role:
Generate, achieve and maintain maximum demand for the assigned territory working with dealer representatives
Identify new opportunities to increase demand in the territory
Apply the sales process to varied selling situations and with different customers, with the result that sales targets are met or exceed
Coordinate and conduct sales meetings and product training for customers including training and vendor days with dealers & sales teams
Develop and maintain good relationships with key personnel including all relevant sales and market personnel
Maintain and update the CRM (customer database)
Collaborate on marketing programs by monitoring and providing accurate tracking, reporting and follow up to ensure a consistent and professional marketing campaign
Be able to articulate business as well as clinical benefits of the products

Analyze market business trends to develop and execute a territory business plan with the support of the Commercial Manager, with the view to capitalizing on current and future opportunities within the local market
What we expect from you
Qualifications and/or Experience
Bachelor's degree
Three years track record in sales
Proven success and able to bring techniques and passion for best practice in this field
Ability to work within a highly collaborative team environment
Able to apply Professional Selling Skills principles to all sales dialogue
Professional with proven ability to build appropriate relationships with key customers
Enthusiastic, efficient and highly organized – desire to constantly improve efficiencies and customer focus
In return for your dedication, you will receive an excellent benefits package, long term career opportunities and continuous professional development with a global employer- putting people at the heart of its business. We are looking for long-term commitment, therefore our salary structure is based around a competitive basic salary with performance bonuses.
A company with more than a century of storied history and innovative leadership
For more than a century, DENTSPLY and Sirona have set a global standard for dental manufacturing, technology development, digital treatment and clinical education. Throughout our history, we have been at the forefront of innovation to improve and advance dentistry.
Dentsply and Sirona joined forces in, to become the world's largest manufacturer of professional dental solutions. Our trusted brands have empowered dental professionals, in both practices and laboratories, to provide better, safer, and faster care in all dental disciplines for over 100 years. Now, working together under one brand globally, we are dedicated to continuing this journey for many years to come. Together we have unmatched scale and resources and are committed to using them to continue driving innovation and helping dental professionals achieve more than ever before.