Detalii loc de munca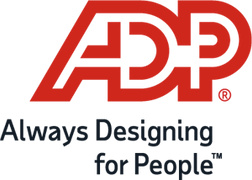 Nivelul carierei
Middle (2-5 ani)
Limbi vorbite
Franceză
- Avansat
, Engleză
- Mediu
Job Summary:
As a member of the National Accounts France Client Service, the GXP Link Team Leader is in charge of leading the SC GXP Link team in Bucharest and reports to the ADP France NA Implementation & Client Service Team Manager.
Responsibilities:
Project management
Manages the resource planning according to the deadlines required for each software development project and the available resources.
Coordinates the programmers' activity to ensure the development is done on time and the results are satisfactory for the client.
Monitors the issues raised by the client and ensures that the programmers are fixing the bugs in due time.
People leadership
Ensures that all team members have the appropriate training planned as defined in the job description
Reviews and improves training plans in coordination with France Customer Service Directors and the ADP France NA Implementation & Client Service Team Manager in Bucharest
Is involved in the recruitment for the Customer Service GXP Link team in Bucharest
Identifies talent, works with HR and ADP France NA Implementation & Client Service Team Manager to ensure that the appropriate development plans are created
Market leadership – client focused
Checks quality of the delivery to the client and always focuses on the client experience
Manages clients' escalations and reports to the ADP France NA Implementation & Client Service Team Manager and Directors in France
Process leadership
Monitors day to day operations to guarantee that the Team work according to their defined role and meet the SLAs, while assisting the team in their programming tasks
Effectively and consistently manages process of changes (including roll out and communication)
Constantly monitors ticket responses (quality & SLAs)
Ensures on going coordination
Collaborates with the R&D department for enhancing and updating GXP Link product
Business leadership
Uses KPIs to manage productivity
Improves organization, process, tools, using ADP WAY methodology
Knowledge Requirements:
Programming languages: JAVA / JEE and SQL
Tools: ECLIPSE – GIT
Mastery of languages: French oral and written – B2/C1 level – English B2
Customer relationship management
Good understanding of the client's activity, business and organisation (labour law and human resources)
Skill Requirements:
Personal effectiveness: analytical spirit and ability to synthesise, good time management, organised, rigorous
Adaptability: priorities between projects may change.
Involvement and sense of commitment: customers of GXP Link offer are large companies with many employeesto 20 kees) and cannot accept any change to deadlines nor to quality standards.
Higher education
Client focused
Process leadership
Capacity planning leadership
Drafting of business cases
Proven leadership skills