Detalii loc de munca
ANUNT INACTIV:
Angajatorul nu recruteaza momentan in mod activ pentru aceasta pozitie, dar poti aplica la anunt.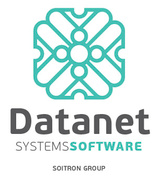 Technical Support Engineer
Nivelul carierei
Entry (0-2 ani)
Walk-In Center is an on-site IT facility where employees and contractors can go and receive IT support. This model provides on-site support with the ability to talk to IT face-to-face and to return employees to productivity faster including an option to schedule an appointment to ensure priority over walk-ups.
The Walk-In Center will provide walk-in support centers at customer locations, which will perform services including Services rendered include, but not limited to:
Allowing End Users
Remote access support
New PC or remote access device pickup
Guidance on Hardware upgrades ( additional Ram, HDD/SSD, graphic cards etc')
How-to questions
Hardware Depot queue management
Participation in Technical Lead Circle
Keep the Walk-In Centre facility in a 'showcase' shape
Ensure that all process and tool changes are implemented locally
Participate in Walk-In Centre specific team meetings
Supported activities:
PC Repair / Accessories
OS Migration / PC-COE
Access and Authentication
Mobile Devices
Set-Up / Learn how-to-use
New Hire PC Setups
General expectations of the technicians in the Walk-In Center service center:
Increase customer satisfaction
Provide world-class technical and end-user support
Actively Drive experience improvements for customers
Hand the correct hardware and software so that customers are not waiting
Provide regular updates to customers
Welcome each customer and make them feel valued
Show Support migration to Windows, Office 365 (E Mail, SharePoint, One Drive)
Knowledge Expansion by completing training and qualification
Improve operational processes
Understand the end-to-end IT value chain, including IT Operating Model, services, and how IT solutions fit into the business process landscape.
Demonstrate practical knowledge of fundamental business principles and norms.
Share knowledge, raise issues and resolutions using the Knowledge tool
Walk-In Center will perform all ads and installations following an approved Service Request including device refreshes including:
Unpack device and visually inspect for damage
Check parts against packing slip, report discrepancies according to guidelines, and take-agreed upon remedial action
Verify proper boot-up and normal operations of the device
If the boot-up fails, restore using a Core Image
Configure the device
Encrypt the device
Install end-user apps that are available in SCCM
Install the device
Confirm log in of the End-User
For deployments of devices to new End Users, provide instructional usage training on:
Standard login procedures
Accessing collaboration tools
Accessing shared directories and
Other functional aspects included on approved new End User checklist and
Confirm the new End User is aware of Service Desk Support Services and access procedures
Requirements:
Trained in and at the appropriate level of experience for the technologies and products being supported
Have at least two years of experience in the End User Services Support Analyst role
Speak clearly, communicate effectively
Maintain effective oral and written communication skills and a customer-focused attitude
Normal working hours are Monday to Friday 08:30 – 17:00 excluding public holidays.
You will work in a pleasant, performance-oriented, and results-oriented environment that will facilitate your continued professional and personal development alongside these benefits:
We offer a dynamic work environment where initiative and professional development are encouraged and sustained with a continuous training program.
We also offer you an attractive salary, plus bonuses for exceptional achievements, meal vouchers, subscription to medical services, and subscription to sports.
Company description:
Active on the market since, Datanet Systems is one of the most important system integrators for data networks, unified communications systems, videoconferencing, and data center infrastructure solutions in Romania. Datanet Systems is the leading Cisco partner in Romania and develops business partnerships with international suppliers such as EMC, VMware, Fujitsu, NetApp, Fortinet, FireEye, AirWatch, F5, Juniper Networks, Dell, Certes Networks, Aruba, Zoom International, and Nuance Communications. The company has a competitive portfolio of solutions in the following areas: communications infrastructure, data centers and virtualization, unified communications, customer interaction, and contact centers, information security. Datanet Systems has a team of 60 people in Bucharest, with more than 65 professional certifications.
Datanet Systems is part of SOITRON Group SE, a group of companies in which more than 600 employees carry out a business that exceeds 100 million euros annually in IT system integration and IT outsourcing services in Slovakia, Czech Republic, Romania, Bulgaria, and Turkey.