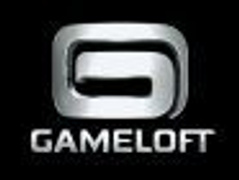 Technical Project Manager - Online Tools team
Nivelul carierei
Middle (2-5 ani)
Limbi vorbite
Engleză - Avansat
Gameloft is looking for a Technical Project Manager for Online Tools to join the Infrastructure Services and Online Platform Solutions (ISOPS) team.
Duties and responsibilities include:
Manage each project's scope, timelines, resolve problems and coach team members on Agile methodologies.
Apply Scrum to produce high-quality work: coordinate sprints, retrospective meetings and daily stand-ups.
Help create a self-organizing team that is flexible and fully productive during sprints.
Make sure that the workload is properly distributed across all the resources.
Report to the management the current status of issues, tasks and projects.
Facilitate internal communication and effective collaboration with the other ISOPS teams.
Work with Product Owners to handle backlogs and new requests.
Resolve conflicts and remove obstacles.
Help teams implement changes effectively.
Ensure deliverables are up to quality standards at the end of each sprint.
Help build a productive environment and provide support to the team using a servant leadership style whenever possible.
Qualifications:
2+ years of experience in a coordinator/project manager position.
Excellent knowledge of the Scrum framework and techniques (such as backlog tracking, definition of done, user stories, automated testing, tasks, burndown metrics, velocity).
Knowledge about the value of metrics and incremental delivery.
Ability to coordinate people and projects with your mind set on deliverables.
Knowledge about software development processes.
Outgoing person with strong organizational and communications skills.
Problem-solving and conflict-resolution ability.
Ability to communicate and produce documentation in English.
Outstanding organizational skills.
Degree in Computer Science, Business or similar field.
Scrum master certification is a plus.
Why join us:
You want to be part of an exceptional experience, within a company that is constantly growing!
You want to work with talented people who are industry pioneers!
You want to join a global company and meet great people around the world!
Or, just because you're looking for a fun place to work!
What Gameloft Bucharest can offer you even more?
Work from Home program available.
Day off for your birthday and company's anniversary;
Free psychological counseling.
Medical insurance package, in partnership with Regina Maria Clinic.
Lunch tickets.
Supportive working climate, a team with a free communication style.
A chance to work in a real multicultural environment.
All the usual perks: cafeteria, free coffee, free fruits, gaming room, relaxation area, free gym.
Kindergarten inside our courtyard.