Technical Lead Engineer for Platform C&S (Iasi)
Nivel cariera
Middle (2-5 ani)
---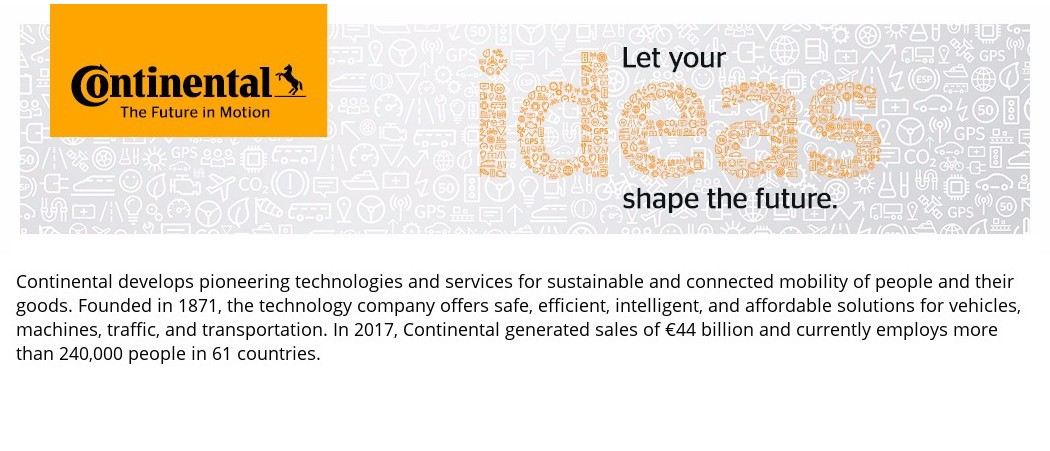 Technical Lead Engineer for Platform C&S (Iasi)
Job Description
We develop the future of highly advanced braking technology for all vehicle types. It can be used in vehicles ranging from small cars to transportation vehicles, and even motorcycles. Our electronic brake systems feature a high capacity for integrating functions and system components. The advantages of electronically controlled braking are: the shortest possible braking distance, as well as stability. Our electronic brake systems are one of the most progressive in the world. With the MK C1, the brake actuation feature, the brake booster and the control systems (ABS, ESC) are combined into a compact, weight-saving braking module. The electro-hydraulic MK C1 can build up braking pressure significantly faster than conventional hydraulic systems, thereby fulfilling the increased pressure dynamics requirements for new advanced driver assistance systems to prevent accidents and protect pedestrians. In addition, the system can fulfill the requirements for a recuperative braking system without any additional measures, while providing a high level of
We are looking for highly motivated Platform Development Engineer for Electronic Brake Systems.

Challenges of the job:

• Definition and development of platform product family strategy, architecture and components
• Definition of platform features and requirements to the products
• Coordination of implementation of platform configurations and set of features into products
• Decomposition of the platform into sub-systems (features, modules, components)
• Follows and assures the safe and reliable interaction of configured features and sub-systems within a product
• Coordinate feasibility studies for implementing of a new feature in a platform
• Search for new technologies and solutions to implement into upcoming new products
• Perform analyses and benchmarking activities of existing automotive products for performance, architecture and costs.
Job Requirements
• University degree (. Computer Science, Electronics, Informatics, Mechanics, Physics, Mathematics…)
• Relevant experience in automotive development, actuation systems experience is a plus
• System engineering knowledge, with focus on architecture in either of the following areas: mechanics, motor control, power electronics or sensors - is a plus.
• Technically minded eager and desired to understand the products and key drivers (from all disciplines: mechanics, electronics and software) for technological development of the platform
• Strong entrepreneurship as basis for a self-determined working style
• A team player with highly communication skills and stakeholder management abilities
• Capable of working with cross-functional international teams
• Experience in project leadership. Agile methods experience is a plus
• Ability to priorities issues based on level of importance and identify innovative and timely solutions
• Methodical and structured approach
• Fluent English, both in speaking and writing
What we offer
• Competitive Salaries (based on performance) & Benefits
• Health & Wellness (Life Assurance, Private Health and Dental Insurance, Sport activities etc.)
• Integration Program in a professional, young & dynamic team
• A mentor for the integration period
• Professional Development Opportunities (in Technical and Managerial Area)
• Stability
• International Work Environment & Traveling Opportunities
• Relocation Package for non-Iasi Residents
Ready to drive with Continental? Take the first step and fill in the online application.

---