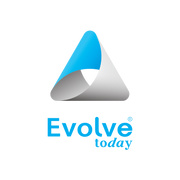 Technical Business Manager – French speaker
A raspuns la 90% din aplicari in ultimele 30 de zile, in maximum 72 de ore
Nivelul carierei
Middle (2-5 ani), Senior (5-10 ani)
Limbi vorbite
engleză - avansat, franceză - avansat
Salariu brut pe luna
4000 - 6000 €
Our Partner wishes to enforce its Development Team in Bucharest with a Technical Business Manager -French speakerho will become a member of their international open-minded, progressive and professional 's an exciting, inspiring place to work where they encourage both personal and career development.
Our business partner is a global leading technology provider that offers complete Software Development, Web, Mobile Development and IT Consulting, with highly diversified enterprise projects.
Compensation & Benefits:
Office Location: Green Gate, Tudor Vladimirescu Blvd.
Medical subscription
Modern office environment with all the work and play amenities
Working in a friendly and international environment
Summary:
In this role, you will be responsible for being the IT Leader interfacing between the Business and Technology teams.
You will ensure the development and management of good relationships with company's stakeholders, constantly keep in touch with them, fully understand technical requirements, propose potential technological development plans, in order to build and contribute to the constant alignment of the company with potential new technological requirements, whilst fostering and seizing new business opportunities.
Responsibilities:
Actively participate in Change Management to ensure all changes have been tested, documented and approved prior to implementation;
Provide support to your management to determine future IT needs at the location, enterprise initiatives, budgets, forecasts, licensing and asset rotation to ensure profitability and alignment with the company's goals and objectives.
Build up and continuously developing Romania's company functional and operational design,etting the company's values, translating them to the systems and tools both locally and internationally;
Developing the company's strategy for using technological resources
Develop technical aspects of the company's strategy to ensure alignment with its business goals
Act in alignment with user needs and system functionality to contribute to organizational strategy and policies.
Identify problematic areas and implement strategic solutions in time
Conducting revenue and operational results assessments and analyses, identifying and implementing key performance indicators;
Established regular business reviews to identify development opportunities and necessary required resources versus cost/benefit, such as staff budget, planning, levels of production and productivity, etc.
Prepare IT reporting, KPIs, dashboards for Boards of Directors and main sponsors, risk analysis, integrating safety issues;
Accomplishes organization goals by accepting ownership for accomplishing new and different requests; exploring opportunities to add value to job accomplishments.
Main Requirements:
Similar 4+ years experience in a multinational company (preferably French)
Strong verbal/written communication skills at the senior management level (fluency in both English and French is required).
Candidate should have expertise in at least one IT infrastructure domain (Data / Voice / Compute / Server / EUC / Service Management) of which a large portion must have been in IT Operations and dealing extensively with international stakeholders and global teams.
Experience in driving IT operational metrics, planning and conducting client and internal businesses, IT operational governance and tracking action items to closure.
Microsoft infrastructure knowledge
Problem-solving with a HANDS-ON attitude.
Must be able to work independently, as well as in a collaborative team environment
Ability to work in a matrix management structure and to influence key partners and business unit, leaders
A proactive self-starter with excellent interpersonal, organizational, and leadership skills
Relationship management
Process improvement
Project management skills
Experience on reporting on Key KPI's
Strategic thinking
Availability to travel frequently