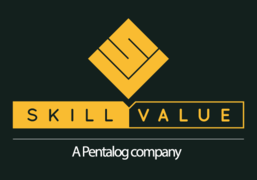 Tech Events Planner
Nivel cariera
Entry (0-2 ani), Middle (2-5 ani)
Limbi vorbite
engleză, franceză
Are you an assertive person who loves to communicate, puts passion in everything he/she does and is self-motivated? Do you have experience in events planning and organization? Pentalog needs a proactive, inventive French/English speaking person for the position of Tech Events Planner.
This full-time position implies planning and organizing internal and external events involving our company and company affiliates, from idea to reality. The events are mainly IT related, but our ideal candidate would be a person with a vision relating to marketing and communication.
As a Tech Events Planner, you will need to be quick on your feet, ready for anything, able to talk-a-mile-a-minute and have the availability (from time to time) to be present at the events planned, so that you can make sure everything runs smoothly. You will work in our young, dynamic, multicultural marketing team, where information is highly valued and widely shared.
How can I qualify for this position?
You have medium to advanced French/ English language skills (a bilingual person would be right on spot);
You have previous experience in event planning, organization and promotion (mandatory);
You have great ideas and like to be organized;
You love to communicate (you're a natural at it!), and you have a clear speech – both oral and written;
You are a jack-of-all-trades who knows how to put his/her many skills to good use;
You have previous marketing experience: hands-on experience with social media accounts, Meetup groups etc.;
You aspire to create a wonderful experience for the event participants;
You are a naturally positive person, full of life and energy (and you want to share this with others, as well);
You are able to shine a light on subjects, in order to make them more appealing and interesting.
Here are some of our up-and-coming spring events.
Responsibilities:
Managing budgets for events;
Negotiating with vendors;
Post-event reporting to supervisors;
Organizing marketing material;
Managing the charitable program activities;
Serving as a primary point of contact for foundations.
What are the perks of this job?
A really awesome team, with people who will both challenge you and offer support;
Front-row seat to great IT- and company-related events;
The chance to travel on location to join our various events;
The opportunity to travel and meet different people who have great stories to share;
Professional development and improvement through workshops, knowledge sharing sessions and presentations on multiple IT-related topics;
Working in an Agile company, where continuous knowledge sharing and validated learning are the norm;
The possibility to bring your own creative and innovative ideas to life in a stable and supportive working environment;
Meal tickets, Private Health Insurance;
Integration in friendly, multicultural working environment;
Full-access to free coffee and probably the best view in Brasov (9th floor, baby!);
Foreign language courses.
Who are we?
Pentalog employs over 1000 engineers and IT experts who work in a very dynamic, multicultural environment, where talents and ambitions are recognized and rewarded and where you have plenty of opportunities to develop as an individual and as a professional.