Detalii loc de munca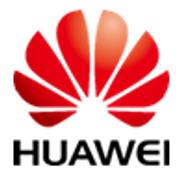 Nivelul carierei
Entry (0-2 ani), Middle (2-5 ani), Senior (5-10 ani), Executive (>10 ani)
Tip job
Full time
Job remote
(activitatea se desfășoară de la domiciliu / telemuncă)
Limbi vorbite
Engleză
- Avansat
* toate limbile sunt obligatorii
Summary:
Huawei Enterprise Business Group is glad to welcome you, a young capable engineer, to join our team of Customer Support Engineers for the Network product line.
You have the chance to join a team of enthusiastic people who want to build a strong connected, well instructed and customer focused team that will handle customer service requests from all Europe for our Network products (Routers, Switches, Firewalls & Security Gateways, WLAN devices and more).
The team provides second/third level technical support on a worldwide basis 24X7X365 via phone, email, web and remote access to Huawei customers, partners, account teams, and other TAC engineers via independently troubleshoot & debug product problems.
The Technical Assistance Center team is made up of highly-responsive and self-driven technology enthusiasts who love what they do: Enabling Customers by enabling Huawei Technologies!
Responsibilities:
Handling customer service requests from all Europe for our Datacom and Secospace products (Routers, Switches, Firewalls & Security Gateways, WLAN devices and more);
Take first corrective actions to isolate and neutralize reported incidents and if necessary escalate to next technical level support;
Troubleshoot hardware or software problems, identify root cause and provide an effective solution within contractual SLA time;
Performing network upgrades/ updates in accordance with the Change Management process;
Provide detailed information on how to set up, configure or upgrade IP products and their features;
Use trouble ticketing system for tracking customer interactions and fault analysis;
Identify customers concerns and critical problems based on customer interaction.
Requirements:
Familiar with TCP/IP & OSI protocol stack;
Knowledge of routing protocols (OSPF, BGP, IS-IS);
Knowledge of switching technologies and protocols (Vlans, STP);
Knowledge of security features and protocols (IPSec, NAT, Radius/Tacacs, Dot1x);
Knowledge of network monitoring applications and protocols (SNMP, NMS);
Strong troubleshooting skills (able to analyze debug outputs and packet captures);
More than 1 year work experience in system integration or telecommunication will have priority;
Any of the following languages is considered an advantage: French, Spanish, Italian, German, Polish, Turkish.
Offer:
Motivational salary package and annual performance bonus;
Gym discounts;
Private Medical Insurance discounts;
Paid 4 hours leave per month;
Flexible work schedule;
Opportunity to work on shifts;
Weekly fruit day;
Opportunity to get certifications (HCNA, HCNP, HCIE) on Huawei products;
Life time learning environment and tools;
Hands-on experience and lab testing;
Great amount of Product Documentation;
Access to a unified Knowledge Base where you can find technical cases encountered by all our engineers around the world;
Opportunity to contribute to the Knowledge base and be part of a growing Huawei Engineers community;
Opportunity to go abroad on business trips to customer site and offer onsite support (after gaining some relevant working experience with Huawei products).
Only suitable candidates will be contacted!
Candidate Privacy Notice

Please take into consideration that Huawei Enterprise Romania GSC will process your CV data (name, contact details, education, work history, qualifications and skills).

This Personal Data is Processed in order to assess the competency and suitability of candidates applying for employment with Huawei; to make decisions on whether or not to offer employment to any particular candidate; to decide the terms and conditions of any such offer; to record all decision making for internal management and reporting purposes

By applying to this job announcement, you acknowledge and agree with our Data Protection Clause.