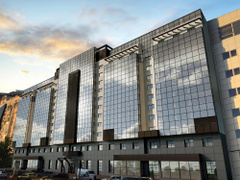 Support Engineer / Expert Team
Nivelul carierei
Middle (2-5 ani), Senior (5-10 ani)
Limbi vorbite
engleză - avansat
Salariu aproximativ brut oferit / luna in euro
2000 €
We are looking for a Pre-Sales Engineer with great hands-on ability and developer background. You will be part of a team that offers technical advice to partners (and in some cases to end-customers) located around the World.
The Pre-Sales Engineer is responsible for identifying and matching technology opportunities with the customer's business requirements and objectives, as well as channel partner training and enablement. Specific activities include:
Advise customers and partners about how to configure, size and integrate the e-signature software suite into their existing IT environment
Recognize customer needs
Drive sales with technical expertise, account management skills, sales ability, flexibility and a superior customer focus.


Qualifications and Requirements
Previous experience in a similar position (3rd level technical support)
Bachelor degree in Computer Engineering or Informatics
Understanding of web application architecture
Previous experience with server-side app installation and / or PoC programming
Proficient level of English
Must be flexible, dependable, and capable of quickly learning new products and technologies
Deep understanding of today's typical IT environments on both client and server side as they exist in large businesses such as banks, insurance companies, telecom companies, and government organisations
Ability to develop sample integrations and code snippets with minimal support from development team
Experience in providing response to technical questions in tenders/RFPs
Ability to explain complex technical concepts in writing in marketing-oriented technical whitepapers
Ability to maintain relationships with technical resources at all levels of a customer organisation
Thorough understanding of technical sales techniques and processes including the ability to understand customer needs, overcome objections, assist in the development of business cases, and technically close deals would be a plus.
Ability to diffuse complicated technical and political situations with partners and customers.
Expected Activities:
3rd level support for the customers that are using Namirial products
Reproducing potential bugs reported by customers and, if applicable, reporting them further to R&D
Proof of concept preparation – which can consist in: application installation, configuration and customization, as well as occasional coding.
Updating product documentation in our knowledge base
Issuing and managing product licenses
Providing support to internal and external constituents through phone and email communications.
Research (as a task) to provide sound solutions to customer requests.
Deliver technical instruction to other specialists and other teams within their organization.
Interviu online
What are your long-term goals or career plans?
Why do you want this job?
Why are you leaving your job?
What are your salary expectations?
This is NOT a developer job, but are you prepared to do a certain level of development for customer integrations yourself?