Detalii loc de munca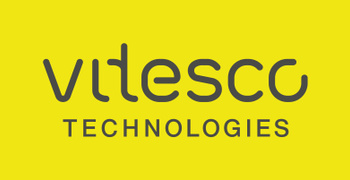 Structural Simulation Engineer
Nivelul carierei
Middle (2-5 ani)
Employment type: Contract
Experience level: 2 - 3 years
Description
We are the Mechanical Design Team and we are part of the Powertrain Electronic Control business unit. We are building a Battery Management System competence center in our location, and we need you to help us regarding Structural Simulations activities. If you want to be part of our team and test your creativity on our Electrification challenging projects, we invite you to apply to our open position. You will be part of an international team that would develop state-of-the-art automotive products for the eletrification world of the future.
Your main responsibilities will include:
Performing static (linear and non-linear) and dynamic (modal, harmonic, random, transient, shock ) simulations;
Providing simulation reports, analysis and proved solutions in order to meet product specifications and optimize the reliability of the product;
Communication with the customer to correctly understand the task requirements;
Interpreting analysis results and providing support to designing and testing;
Calibrating the simulation data with measurement results;
Creating reports for summarizing the analysis results and reviewing all project-related analysis results for ensuring the accuracy of project reports;   
Job Requirements:
Good knowledge in strength of materials and vibration;
Good knowledge of Finite Element Analysis;
Experience in using FEA tools (. ANSYS );
Knowledge of materials properties and behaviour;
Basic knowledge with CAD tools;
Good English knowledge;
Good communication skills;
Good MS Office knowledge and skills;
Well organized person, attentive to details, rigorous;
What we offer:.
Integration Program in a professional & dynamic team;
Travel Opportunities – we know that you are missing this, se let's hope that vaccination helps and we win our mobility back;
We know that sport activities and reading books help us in our development, so these are also a part of our benefits;
Work with passion and we will reward you accordingly;
And because money isn't everything, you will find happy and supportive colleagues;
Relocation Package for non-Timisoara residents;