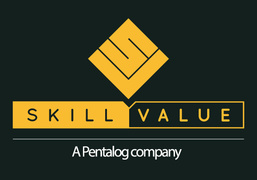 Sr QA Automation Engineer - Relocation to Germany
Limbi vorbite
engleză - avansat
Recrutez candidati dispusi sa se relocheze
Da
Pentalog is looking for a QA Automation Testero join our amazing client in Germany. This multinational corporation is known worldwide for its sports apparel and is a representative of active people everywhere.
As a QA Automation Tester, you will become part of a truly multicultural, dynamic team working in the SCRUM framework. Along with your teammates, you will help ensure the high quality of the delivery, through automated testing. The end-product is a B2B e-commerce platform used by retailers, specifically designed for processing very large orders.
Must-have skills for the QA Automation Testerosition:
Strong basics regarding the QA Methodology;
Experience with Java;
Experience with WebDriver & Gherkin;
Agile/ SCRUM know-how;
Very good communication skills, in order to work efficiently with your team members;
Meticulous character, with an attention to details;
Determination, with a focus on providing great quality and performance;
A responsible attitude and ambition to achieve your mission;
A good level of English.
Nice-to-haves:
Experience with testing APIs;
Experience with Sales Force platform.
Some of the benefits we offer:
Working in Germany alongside our client;
The opportunity to work in a company that implements the Agile methodology, through continuous knowledge sharing and validated learning;
A friendly & supportive work environment;
Great career opportunities;
Attractive salary package.