Detalii loc de munca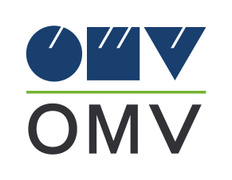 Specialist Portfolio & Sales Management
Nivelul carierei
Entry (0-2 ani), Middle (2-5 ani)
What is the role about?
The Job Holder is accountable for providing effective and efficient real estate information management and sales services in order to support professional and value adding corporate real estate (portfolio) management provided by Global Solutions CREM to all OMV Petrom Business Divisions.
Responsibilities:
Supports the development, implementation, establishment and continuous improvement of corporate real estate portfolio management and advisory services in Global Solutions CREM;
Gathers, centralizes, cleanses and enters real estate portfolio data into the information management system (master and dynamic, functional, financial and contractual data) in order to enable a continuous supply analysis and forecast of available space;
Provide support for database maintenance. Ensures up-to-dateness by centrally requesting data according to defined transparency and controlling needs and following-up on data requests towards cross functional stakeholders (CREM, BUs, Corporate, real estate related service suppliers);
Analyses real estate portfolio data, identifies optimization measures on cluster level (functional and/or financial), prepares optimization scenarios, aligns these internally and supports the alignment of decisions with the BUs representatives;
Documents the decisions in an implementation plan, supporting the planning, implementation and monitoring of real estate portfolio optimization measures on cluster level (consolidating, abandoning, selling, renting, sponsoring, demolishing, modernizing and improving operations) in collaboration with other CREM teams and the BUs;
Support sales activities as defined in the implementation plan and assigned to the job holder;
Ensures reporting for real estate portfolio performance measurement indicators (KPI) and other reporting for CREM and S&PM directors and/or other departments within Global Solutions.
Requirements :
Bachelor Diploma ( Economics/Technical);
Relevant experience: 2 - 3 years ; minimum 2 years of practical experience in the area of real estate management and in data/information management activities, ideally within a (corporate) real estate management organization;
Satisfactory knowledge of the real estate portfolio/information management requirements/processes in multinational corporations (cross-functional relations/interdependencies);
Knowledge in data base administration, quantitative data analysis and interpretation (statistical knowledge);
Basic knowledge in scenario planning, business/benefit case development;
Basic corporate finance knowledge;
Sound knowledge and understanding of real estate related legislations / norms and ability to support elaboration of according internal rules and guidelines;
Very good command of English, including specific subject-matter vocabulary (written/spoken);
Good knowledge and skills of Microsoft Office (Excel, Word, Outlook, PowerPoint);
SAP, CAFM and/or CAD knowledge and experience represents an advantage.