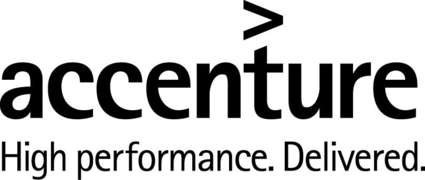 Sourcing Specialist with French/German/Italian
Nivel cariera
Middle (2-5 ani), Senior (5-10 ani)
Limbi vorbite
germană, engleză, franceză
Recrutez candidati dispusi sa se relocheze
Da
The ideal candidate will have:

Procurement experience of minimum 3 years;
French OR German OR Italian plus English proficiency;
Project management and stakeholder management skills;
Experience in Online Auctions, Low – Medium and High (Strategic) Complexity Sourcing Project / Process;
Strong work ethic, high motivation and the ability to challenge the status-quo;
Process oriented with excellent communication, organization/time management and problem solving skills;
Knowledge of procurement operations;
Proficiency to mentor and train resources.
The Sourcing Execution Specialist will work as a key member of the Procurement Team within Accenture's Sourcing & Category Management organization. This position will be responsible for sourcing various services& goods under different practices (CPS, IT, Manufacturing, Logistics, Marketing, Travel) for a range of clients with a focus on effective bidding of contracts and overall risk management.
The Sourcing Specialist should be well versed in the procurement of services/products in multiple areas of above mentioned practices and excel at providing this service for clients. Responsibilities will include, but not be limited to, RFP development, market assessment, risk management, strategy development, contract negotiation, contract management, and product management.
RESPONSIBILITIES:
Sourcing:
Assess market and risk to validate RFP initiation;
Act as Subject Matter Expert on categories or sub-categories;
Design and implement cost savings projects across multiple practices;
Facilitate documents and forms to complete supplier evaluations and contracting;
Engage with customers' senior management team members to drive and communicate progress;
Perform total cost of ownership evaluations, perform supply-market research and conduct pricing audits and impact analysis for the pursuit of continuous cost improvements;
Work collaboratively with suppliers and customer stakeholders to identify and execute continuous cost and performance improvement strategies;
Document savings achieved from sourcing projects.

Team support:
Coach and develop new team members in their performance and professional development;
Facilitate trainings for team members;
Might manage up to 6 team members.

Contracting:
Accountable for contract management process on behalf of the customers for all commodities as required by the scope of work.
Responsible for negotiating contracts and execute within parameters set forth in customers' Service Oriented Architecture (SOA).
Drive savings on behalf of our customers by conducting opportunity assessments/ risk analysis/ Return on Investment(ROI) analysis by utilizing Accenture's category experience.
Develop spend and savings forecasts for categories under management.
Understand customers' procurement policies and work towards improving compliance of end users.
Manage and develop supply base of assigned commodities with detailed knowledge of supplier capabilities.
Interviu online
The job opportunity is in Iasi. In case you leave outside of Iasi, would like to relocate in Iasi?