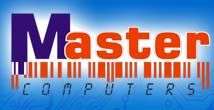 Software Tester
Nivel cariera
Middle (2-5 ani)
Salariu brut pe luna
1500 - 2000 €
Summary
You will be a part of the Testing team inside the Software Development Department. The Master Computers Test Team is comprised of people with a great passion for testing and quality.
We are in business since, being an IBM Business Partner, Intel Product Integrator, Microsoft Certified Partner and the first company who developed a fiscal printer in Romania. We develop all the tools, middleware and online solutions used in Master Computers applications. We also provide advisory services to clients and their production teams that request an external viewpoint on challenges for which we have the necessary technical expertise.

Responsibilities
Find and report bugs
Elaborate/write test cases for the applications, based on requirements and ensure coverage for the functionality tests of the products
Create and run test plans for different testing stages
Compose version tests and write activity reports
Communicate efficiently with peers and developers
Challenge the development team on the quality and usability of new features that are developed
Assist in the preparation of training material, documentation, manuals
Involve in the testing team growth and development

Requirements
Familiar with Testing procedures and processes
Familiar with software testing principles and working methodologies
Familiar with software development methodologies – Agile/Scrum, Waterfall
Basic understanding of scripting
Basic understanding of databases
Good knowledge of bug tracking tools (JIRA, HP ALM, Bugzilla,etc)
Good knowledge of Test management tools (VSTS/AzureDevOps, TestComplete)
Excellent communication skills and strong work ethics
Proactive work manner
Excellent English skills
Master Computers is a leading creator and distributor of commercial applications as well as hardware products, with a rich portfolio of world-renowned brands.
Being one of the first IT companies ever established in Romania, Master Computers has built, throughout its over 26 years of existence, a strong foundation to grow on.
In order to maintain this growth, we are in need of involved individuals who are looking to learn and develop professionally. We want you in our team and we will help you to evolve with us.
Interviu online
When should testing start in a project? Why?
What will you do if developer does not accept the bug?
Please nominate Scrum roles and Scrum artefacts.