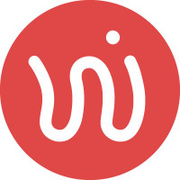 Android Developer
Nivelul carierei
Entry (0-2 ani), Middle (2-5 ani)
Limbi vorbite
Engleză - Avansat
We are looking for an innovative Android Developer to join our team. Our new colleague will work for a leading provider of digital publishing solutions that build native apps for both iOS and Android.
If you get motivated when the solution is not given in advance and you enjoy a large amount of freedom in terms of how you solve a task and accept the responsibility that comes with it, you are the perfect match for our team.
What you'll be doing:
Design and build applications for the Android platform;
Collaborate with a team to define, design, and ship new features;
Identify and correct bottlenecks and fix bugs;
Help maintain code quality, organization, and automation;
Find excitement in being up to date with the latest news, standards, and libraries in the Android community.

What you'll need to be successful:
Programming expertise with Kotlin;
Programming expertise with Java;
2+ years of professional native Android development;
Experience working with Git and Jira;
Familiarity with RESTful APIs to connect Android applications to back-end services;
Experience releasing at least one application in the App Store;
Responsible, organized, and hardworking with excellent communication skills;
Bachelor's Degree or higher in Computer Science or Computer Engineering or related field or equivalent experience.
What we'll hook you up with:
A friendly environment where initiative is supported;
Learning opportunities tailored to all needs - workshops, conferences, e-learning platforms, certifications such as Microsoft, ISTQB, CCNA - pick your mix;
Work-life balance and flexibility - flextime, respect and support for personal needs;
Lots of goodies and perks - medical insurance, gym pass, team activities and more;
Awesome people to work with :)