Detalii loc de munca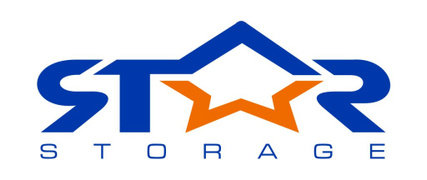 Nivelul carierei
Middle (2-5 ani), Senior (5-10 ani)
Tip job
Full time
Job remote
(activitatea se desfășoară de la domiciliu/telemuncă)
Limbi vorbite
Engleză
- Avansat
* toate limbile sunt obligatorii
We are looking for a dynamic and experienced Software QA Manager to coordinate the QA team at Star Storage.
Responsibilities:
Performing hands-on quality assurance within staging and production environments to ensure a high level of reliability and performance;
Coordinate the QA team and ensure that team members are able to perform the assigned tasks;
Continuous improvement of automated testing methodology;
Oversee internal QA processes and procedures to ensure quality;
Revise and implement test procedures, methodologies and strategy;
Mentoring, coaching and recruiting QA staff;
Promotes a proactive and sustained quality assurance approach and encourages the sharing of good practices.
Requirements and qualifications:
Technical university degree (preferably in computer science);
12 years of experience in QA, including at least 4 years managing other QA staff;
3 years of experience with automated testing processes and technologies;
Thorough knowledge of methodologies of quality assurance and standards;
Experience using a variety of defect management technologies (please specify when applying);
Familiarity with usability principles, web and mobile standards;
Great team player with strong interpersonal skills;
Good communication skills;
Critical thinker, problem-solving skills, analytical abilities;
Good time-management skills.
STAR STORAGE IS THE RIGHT PLACE FOR YOU! DISCOVER WHY!
Work with cutting edge technology!
We know how important it is to have access to modern technologies that allow you to put into practice the most innovative ideas and to facilitate the best conditions for your productivity.
You are part of a global success!
Our software products are appreciated worldwide being used by top clients on four continents (US, Europe, Asia and Africa), and you have the opportunity to contribute to this success.
You acquire experience in exceptional projects for top clients!
Clients from various industries recommend us, both in Romania and worldwide. You have the opportunity to overcome multiple challenges and obtain real competences to develop yourself involving in the implementation of outstanding projects.
You develop professionally using our experience gained in 20 years!
Benefit from our knowledge and experience of the last 20 years and have the opportunity to develop your skills, access to a knowledge base and top professional courses for certifications.
You put your personal mark on results and your value is recognized!
In Star Storage we support ideas and personal initiative and cherish results. You have the opportunity to see how your skills turn into value.
WE ARE LOOKING FOR EXCEPTIONAL COLLEAGUES! Take the next step in your career and contribute to our global success!