Detalii loc de munca
ANUNT INACTIV:
Angajatorul nu recruteaza momentan in mod activ pentru aceasta pozitie, dar poti aplica la anunt.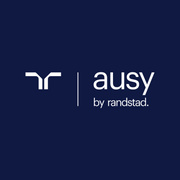 Nivelul carierei
Senior (5-10 ani), Executive (>10 ani)
Limbi vorbite
Engleză
- Avansat
* toate limbile sunt obligatorii
Position overview:
As a Software Project Manager inside our Bucharest Center of software development, you will be responsible of whole project' deliveries including SW development and customization, integration and deployment, data migration, hardware and other equipment delivery, training, documentation and acceptance testing.
You will lead Security projects through all the stages defined in our Agile compliant software development process, will identify risks and develop mitigation strategies, will ensure the information flow inside the team, with internal stakeholders and with customers, will monitor progress, will report status, and will propose corrective actions, will provide visibility at different management levels into project related aspects, will stimulate the team to focus on achieving the project goals, and will organize celebrations at project successful deliveries.
Responsibilities:
Responsible for project delivery on time, within budget and quality standards;
Coordinate with customer's project management;
Coordinate with program manager on scope of the project, fulfilling tender requirements costs, change orders management, customer relations etc.;
Coordinate and review the activities of project team;
Manage the project through time, resource, budget planning and tracking in compliance with project objectives;
Coordinate and review the activities of project team, ensure all team members are engaged and involved in the project, performing their daily tasks in an efficient manner;
Continuously track and monitor task completion to always have a clear image of the project status at any point;
Assume project progress reporting;
Contribute to the continuous improvement of the project management processes.
What you need in order to join our team:
Minimum 5 years proven experience as Project Manager in an Agile software development environment;
Experience of complex mixt SW&HW project delivery for the entire development lifecycle, including detailed requirements gathering, writing functional specifications, technical design, development, test, implementation and maintenance;
Experience with programming languages in complex software applications development;
Strong verbal and written skills in English, French would be a plus;
Master's or equivalent degree (5+ years) required in Computer Science, Information Technology, or related areas;
Outstanding interpersonal skills, for guiding, coordinating, motivating, evaluating and giving feedback to the team;
Ability to multitask with different projects & multiple objectives in international multi teams and fast-paced environment;
Culture of commitments and of results;
Effective presentation skills;
Be able to work with deadlines and under the pressure, independent;
Excellent communication and stakeholder management skills;
Organized, self-driven, with ability to prioritize and a can-do attitude.
We are welcoming you with a competitive salary package, according to your experience, and a wide range of perks:
Attractive salary package according to your experience, including several types of bonuses;
Challenging and interesting project in a dynamic international working environment;
Possibilities of promotion and development of a career plan;
Access to a private medical insurance to take care of your health;
Benefit from international career opportunities;
Meal tickets.
*Due to current situation, we take all the necessary measures for everyone's safety. All our recruitment process steps will be taken remotely.
AUSY Technologies Romania is part of the AUSY Group, an international Consulting and Engineering company in Advanced Technologies with a business model based on innovation and complementary services between information systems and industrial systems. As a subsidiary of the Randstad Group, we operate within IT, Engineering, Sales & Marketing, Finance, Life Sciences and Human Resources.
AUSY Group is present in Romania since 2008 with a constant growth. AUSY Technologies Romania has offices in Sibiu and Bucharest.
Our mission is to be a trusted technology partner, providing clients with innovative software project solutions and tailored consulting services. AUSY Technologies Romania works with clients on a vast range of projects across diverse industries, among which Automotive, Transportation, Security, Telecommunications, Aeronautics, Space Industry, Defense, Energy, Healthcare, IT and Banking, Multimedia and many more.
How do we really make the difference? It's all about our team!
AUSY Technologies Romania is founded on the excellence of our engineers and we consider our crew to be our most valuable asset. Our Agile software team is comprised of over 200 highly skilled specialists. We rely our success on our talented, determined and creative colleagues. AUSY's culture encourages our people to innovate, challenge, explore and grow!
We are dedicated to provide the best features based on our partners' needs, to integrate and manage the right mix of services for a hybrid customized solution. Our goal is to keep the quality of our expertise at a top level and keep our partners' costs in the right balance.
AUSY undertakes to protect all personal data entrusted to it. We will ensure that your personal data is processed in a manner that ensures appropriate security and confidentiality.
The AUSY Group's privacy policy is available here www dot ausy dot com/privacy-notice/.