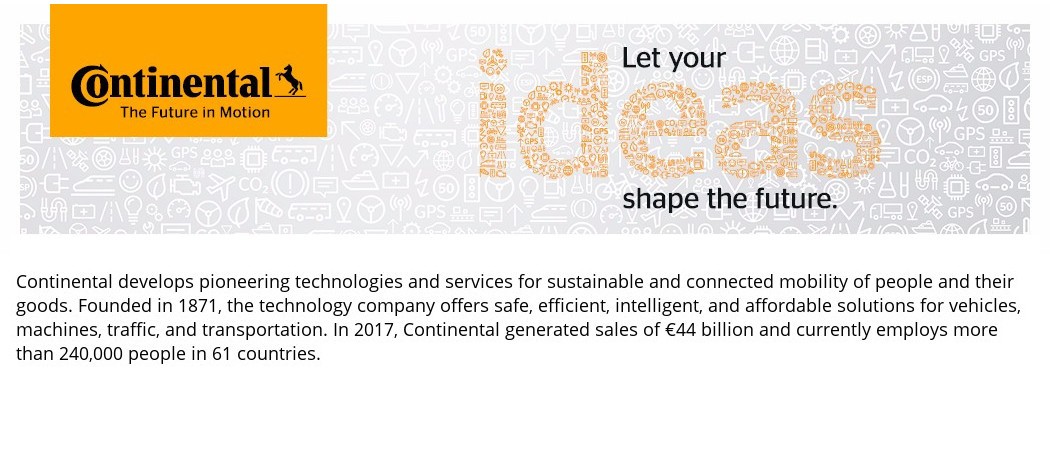 Software Developer for Autonomous Driving - C&S (Iasi)
Would you like to work with us as a Software Developer for autonomous and automated driving?
We develop products for Advanced Driver Assistance Systems, an emerging and innovative field in the automotive business. By using video, radar and infrared sensors, our end products are "looking" around the vehicle, and take actions like making the driver aware of dangers, brake the car or even steer it out of the harm's way. The final goal of this kind of systems is to help protect the lives of passengers and pedestrians alike.
When put together, the products developed by us (like Traffic Jam Assist, Automated Parking, Turn Assist, etc.) are contributing to the creation of the automated driving (self-driving) car.
We will offer support in the following areas:
• Analysis and coordination of internal requirements and customer requirements;
• Participation in the creation and analysis of the system and software architecture;
• Creation of requirements specifications at the software level;
• Generate software solutions using C embedded or C++;
• Planning and implementation of the software work products in collaboration with the software team;
• Documentation and testing of the software components;
A mentor will support you to stepwise take over own responsibility after an initial training phase which will familiarize you with our products, tools, processes and organization.
We would appreciate working with someone who is described by following:
• Bachelor studies in engineering, computer science, electrical engineering or comparable education;
• Good comprehension and analytical thinking;
• Independent and goal-oriented way of work working;
• Good moderation skills and team-oriented mindset;
• Strong customer orientation;
• High flexibility and mobility;
• Fluent English language skills.
Do you also feel that you have the following expertise?
• Professional experience in software development of safety-critical systems in the Automotive industry under the functional safety standard ISin AUTOSAR, in Embedded Systems programming and in multi-core and multi-processor systems.
What we offer
• Competitive Salaries (based on performance) & Benefits;
• Health & Wellness (Life Assurance, Private Health and Dental Insurance, Sport activities etc.);
• Integration Program in a professional, young & dynamic team;
• A mentor for the integration period
• Professional Development Opportunities (in Technical and Managerial Area);
• Stability;
• International Work Environment & Traveling Opportunities;
• Relocation Package for non-Iasi Residents.
With sales of €44 billion in, Continental is among the leading automotive suppliers worldwide and currently employs more thanemployees in 61 countries. The Chassis & Safety division develops and produces integrated active and passive driving safety technologies as well as products that support vehicle dynamics. The product portfolio ranges from electronic and hydraulic brake and chassis control systems to sensors, advanced driver assistance systems, airbag electronics and sensorics as well as electronic air suspension systems all the way to windscreen washer systems and headlight cleaning nozzles. The focus lies on a high level of system competence and the networking of individual components. Thus products and system functions are developed along the SensePlanAct chain of effects. They form the foundation for automated driving. Chassis & Safety employs more thanpeople worldwide and generated sales of approximately €9. 8 billion in 2017.