Site solution engineer
Nivel cariera
Entry (0-2 ani), Middle (2-5 ani)
Limbi vorbite
germană, engleză
Salariu aproximativ brut oferit / luna in euro
100 €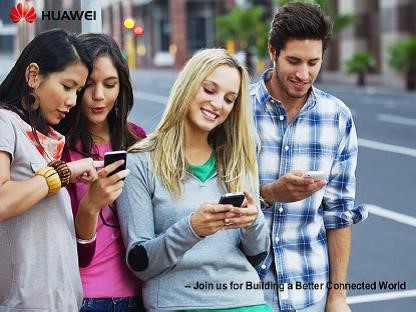 Huawei is a leading global information and communications technology (ICT) solutions provider.
Driven by a commitment to sound operations, ongoing innovation, and open collaboration, we have established a competitive ICT portfolio of end-to-end solutions in telecom and enterprise networks, devices, and cloud technology and services. Our ICT solutions, products, and services are used in more than 170 countries and regions, serving over one-third of the world's population. With employees, Huawei is committed to enabling the future information society, and building a Better Connected World. We invest over 10% of our annual sales revenue into R&D and more than 45% of our employees engage in R&D.
Leveraging our experience and expertise in the ICT sector, we help bridge the digital divide and promote high-quality broadband connectivity for all. As an advocate of socioeconomic sustainability, we make every effort to support secure and stable network operations, and help customers and industries improve efficiency to drive low-carbon economic growth. By localizing our operations and building a global value chain, we help local innovators maximize their global value and share win-win outcomes.
Anywhere you are, Huawei is there. Join us for Building a Better Connected World.
Job description
We are looking for a candidate who can:
Provide technical solutions for design related projects (wireless networks, site construction; knowledge of optical fiber networks is a plus);
Complete the technical design and documentation for different projects related to wireless networks, according to customer requirements and each project specifications (eg: design using specialized software/ technical memo/ bill of quantity/ order proposal/ connection diagrams);

Complete the quality check and acceptance of the on-site installation works (comparing the works with the design and the bill of quantity, checking the quality of the works according to operator's standard and making the final assessment).
Candidate profile:
Bachelor degree in the field of Constructions, Engineering - any or Telecommunications;
Basic knowledge of Telecommunications field (radio networks and/or optical fiber) including equipment, technologies and network configuration is a must;
Experience with technical site solution related activities in the Telecommunication's field is a plus;
Good knowledge of English language (both written and spoken) is mandatory;
Knowledge of German language (both written and spoken) is a plus;
Additional language (eg. French, Spanish) is a plus;
Good knowledge of design software – CAD and/or GIS (eg. AutoCAD, QGIS, ArcGIS);
Knowledge of Microsoft Office package (Excel, Word, PowerPoint, Visio).
Key competences:
Able to work both individually and in a team environment;
Good communication skills, fast learner;
Analytical thinking, open-minded, goal oriented and proactive;
Willingness and availability to travel for business purposes.