Detalii loc de munca
ANUNT INACTIV:
Angajatorul nu recruteaza momentan in mod activ pentru aceasta pozitie, dar poti aplica la anunt.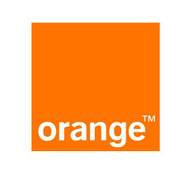 Site Reliability Engineer
Nivelul carierei
Entry (0-2 ani), Middle (2-5 ani), Senior (5-10 ani)
Recrutez candidati dispusi sa se relocheze
Da
Hello!
Are you looking for a change in your carrier? Would you like to play an SRE or Senior SRE role to engineer and operate in a DevOps mode: container-based platforms, CI/CD tools and Middleware products (web and application servers, NoSQL databases, caching and messaging solutions, observability products)? All this happening inside a TOP EMPLOYER company.
Join us at Orange!
We'll recruit you from the safety of your home and we'll prepare you for the challenges of this time - your activity will be carried out remotely, during the whole period of the pandemic, and then you will work at the dedicated Orange headquarter.
As a Platform Ops SRE or Senior SRE you will deliver a future proof hybrid environment (on premises and in Cloud) that will allow DevOps teams to deploy applications to be used by millions of people.
What you will be doing:
Define, implement and maintain automation flows for Platform's infrastructure provisioning and in-life management.
Implement the change management on the Platform's infrastructure leveraging automations tools and infrastructure as a code concept.
Perform the engineering and operations of Platform's infrastructure [Kubernetes-based container platforms, CI/CD tools and Middleware products (web and application servers, NoSQL databases, caching and messaging solutions, observability products)]
Responsible for incident response and management and for reducing the time spent to fix problems when they arise; facilitate post-mortem reports and ensure permanent closure of the incidents
Design and Manage the CI/CD pipelines for applications.
Perform on-call activity
Write and review code for: automation tasks, controlling platforms (on-prem/cloud) creation/destruction, capacity management/load balancing, cost control, etc...
Prepare runbooks to cover operational activities
Oversee system infrastructure, including implementing and managing monitoring, fixing, testing and maintaining services, application software and system management tools
Define, monitor and ensure the SLO & KPIs
Support DevOps teams to define, monitor and maintain in the agreed values the "error budget" parameter (amount of downtime or lowered performance)
Measure, test, and explore the systems; whatever is found to cause the most trouble is where work is prioritized for improvement;
Ensure the managed environments and solutions are providing optimal reliability, availability and performance;
Participate to the audits on Platforms domain
What you need:
1 year / project experience with Container and Container Orchestration technologies and products: Docker, Kubernetes, Rancher, OpenShift
Good understanding of distributed systems concepts, monolithic and microservices application architecture and design
1 year / project experience with cloud-native technologies, CI/CD processes and DevOps practices
2 years' experience in managing large scale and highly-available services in a multi-datacenter environment
2 years' experience with Linux operating systems (RedHat, CentOS), virtualization solutions (vSphere), storages (Netapp), and networking
2 years' experience with SQL and relational Databases: Oracle and PostgreSQL
1 year / project experience with CI/CD and versioning tools: Teamcity, Jenkins, ArgoCD, Bitbucket, Artifactory
2 years' experience with web servers, application servers and load balancers: Weblogic, JBoss, Tomcat, Apache, Nginx, Varnish, Bigip
2 years' experience with NoSQL databases, caching and messaging solutions: MongoDB, Aerospike, InfluxDB, Redis, Memcached, Kafka, Weblogic JMS
2 years' experience with observability solutions: Prometheus, Grafana, Fluentd, Filebeat, Elasticsearch, Kibana, CheckMK
1 year / project experience with Infrastructure as Code tools: Terraform, Puppet, AnsibleExperience with scripting and programming languages: Bash, Python, Go
Nice to have: Experience with Cloud based services (IaaS, PaaS, KaaS, FaaS) from GCP, AWS or Azure
What's in it for you, should you choose to work for Orange?
Contract type: Full Time
Performance Bonuses – Biannually, based on your results & the company's;
Other Bonuses – for Excellence in Innovation & Profit-sharing plan;
Loyalty Bonuses, if you extend your stay;
Electronic Meal Tickets - as you imagine;
Medical & Life insurance for you / facilities for your family, too;
Work from Home & Flexible Working Hours;
Professional GSM subscription;
Personal GSM subscription, also [because we believe in communication!];
Special grants on Smartphones & devices;
Discounts & installments for Orange products & services;
Orange Learning, Remote Learning, Trainings & Career plan mentoring;
Wellbeing Program – we support your Zen;
Flexible benefits [like special discounts on Gym subscriptions, Tickets for your infant's nursery, Pension Package or other things you might be interested in];
In case of travel: daily allowance, transport and accommodation.
& more!
Apply and let's have a remote-talk – we care for our candidates; all the interview stages are online!
Love,
ORANGE – a digital company