Service Management Assistant
Nivel cariera
Senior (5-10 ani)
---
Location: Brindisi, Italy
Position: Service Management Assistant
Category: Consultant
Duration: Initial 6 months, renewable depending on performance and work volume
United-ITs is looking for a Service Management Assistant for one of its clients in the United Nations. The International Computing Centre (ICC) was created in 1971 as an inter-organization facility to provide electronic data processing services for organizations within the United Nations system. The objectives of the Centre, as stated by its mandate, are to provide information and communication technology (ICT) services (including training) on an inter-organizational basis.
The successful candidate will provide on-going support to ICC Service Management Assistant and related services and will participate in the automation projects and tasks for ICC and Partners.
The candidate will:
Provide day-to-day support on the SMS, including following-up with support staff to ensure embedding of the SMS processes
Develop and update service management related documentation, including policies, processes and procedures, attend service review and other meetings
Perform trainings to support technicians on service management processes and usage of applications
Perform service management activities including internal audits, risk assessments
Analyse service and process performances against reports, suggest service improvement actions, and manage the continual service improvement register
Following up customer complaints and incidents when necessary to ensure timely resolution, identifying and employing measures to prevent recurrence of incidents;
Perform other duties, as required
Qualifications and Skills:
Good knowledge of ITIL v3 based Service Management processes and procedures
Good knowledge of ISstandard
Good knowledge of enterprise ITSM tools
Knowledge of customer service fundamentals such as methods to solicit feedback, obtain requirements, weigh and prioritize requirements
Ability to grasp complex concepts, logical and analytical approach to solving problems
Working knowledge in creating and implementing Key Performance Indicators (KPIs)
Ability to work under pressure and with minimum supervision
Very good interpersonal skills and ability to work in multicultural and/or remote teams
Very good communication and presentation skills
Experience :
Desirable :
Experience in producing and maintaining service or process related documentation
Experience in implementing one or more IT service management processes in a IT service organizatio
ITIL v3 intermediate or expert certificatioISpractitioner certificatio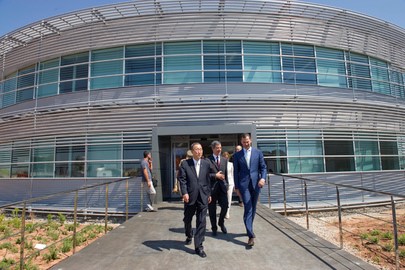 ---
Interviu online
What is your gross daily rate expectation for this position?
If you are selected, how soon are you available to start to work?
Do you agree to relocate to Brindisi, Italy?
---