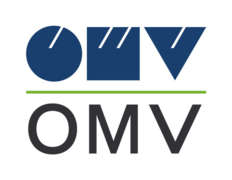 Expert IT - Application Support
Nivel cariera
Middle (2-5 ani), Senior (5-10 ani)
The job holder is accountable for the delivery and the maintenance of effective and efficient IT Application related services, combining presenting analytical skills based on specific knowledge in the use of software tools or programming languages. He/She is also accountable to contribute to defining, designing, developing, testing, implementing and producing and implementing/ updating, maintain IT systems having software as main component, in order to meet workable solutions based on the requirements/ needs of the processes for Downstream Oil and Downstream Gas Business Divisions.
Responsibilities:
Manage daily operations and ensure system availability of Downstream IT;
Identify the need for upgrades, configurations or new systems and report to upper management
Control and monitor IT services, applications and operations on system KPIs (. availability);
Fulfill the Incident, Request, Change and Escalation processes, ensure high levels of performance in these processes, accurate reporting and establish service improvement activities;
Identify, assess and propose to upper management optimization measures of fit for purpose IT service support;
Monitor service capacities of internal and external service assets (. resources including capabilities);
Maintains the software assets and configurations for the application she/he is responsible of;
Solves high complexity problems related to the applications she/he is responsible of (based on profound problem solving techniques, waterfall, fishbone, SWOT, Agile, SCRUM);
Technically monitors system data to ensure that the needs of the overall application availability and capacity are met;
Supports the service manager in the activities related to release management;
Ensures that for each system in his/her area of responsibility a proper documentation of the system implementation, as well as running maintenance, is being organized and held up to date.
Requirements:
University degree or higher in respective discipline or equivalent education along with advanced occupational experience in the related field;
10 years overall working experience and minimumyears of practical experience in the Application Management area;
Intermediate project management skills and at least 7 years' experience supporting IT specific solutions;
Intermediate to advanced command of English (written and spoken);
Excellent knowledge and skills of Microsoft Office;
Advanced knowledge and skills of Oracle and MS SQL;
Advanced knowledge of several Operating systems (eg: Windows Server, Linux, Unix) and of ITIL processes;
Advanced knowledge of application support principles and standards/best practices;
Advanced knowledge of application development principles;
Solid execution skills proved by ability to adjust new tasks & situations in an effective manner, showing flexibility in the way of thinking and acting.