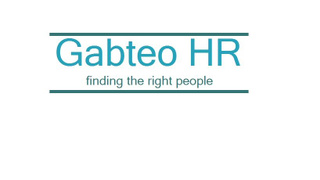 Senior Team Leader - Java/Architect
A raspuns la 90% din aplicari in ultimele 30 de zile, in maximum 72 de ore
Nivelul carierei
Senior (5-10 ani), Executive (>10 ani)
Limbi vorbite
engleză - avansat
Hiring Senior Team Leader – Java
About our client:
specialized in consulting services, design and implementation of solutions based on the Oracle technology;
part of an international group, offers support for its customers with highly specialized consulting services for the implementation of System Integration, Big Data, Data Warehouse, Business Applications.
The main purpose of this role is to lead a team of software professionals, delivering business critical projects to clients, while maintaining high team morale, managing the day to day activities in an efficient and professional manner and ensuring sustainable individual career growth.
Responsibilities:
Lead the team and help them to deliver their sprint goals. Provide support and training in best practices;
Have line management responsibilities and be involved in interviewing candidates to bring into your team;
Produce quality coding of advanced features;
Work independently and as part of a team on the full life cycle development. From brainstorming and technical design through to architecting, programming and unit testing;
Carry out code reviews in order to maintain and improve the standards;
Conduct research and actively contribute new ideas, tools, and methodologies;
Establish best practices for back end coding, maintain high code quality and drive processes to enable efficient development and delivery of code;
Actively participate in team meetings; set and meet sprint deliverables; and, work alongside an entire team to resolve all issues as efficiently as possible.
Requirements:
An experienced Back-End Java Developer (at least 8 years previous experience). Previous experience working in Java (most recently Java 8+), Spring, and Hibernate as well as Microservices, Eclipse, JQuery, JDBC, Maven, JavaScript;
Previous experience in managing IT complex projects it's a must;
Previous working experience in banking would be a plus;
Very good management skills;
Results-driven, with initiative, and highly capable of meeting deadlines;
Company-focused and self-motivated;
Enjoy researching new methods and clearly presenting reasoning for alternate technologies or processes;
Methodical, analytical, and detail oriented;
Superior communication skills. Concise, on point, and effective. Knowing how to listen and how to be heard. Able to communicate both user requirements and technical details clearly across the team;
Flexibility, but process-focused and you know how to balance urgency with long-term payoff. You are on a continuous search for improvements. You are never in a panic but you know how to get work done quickly, and accurately.