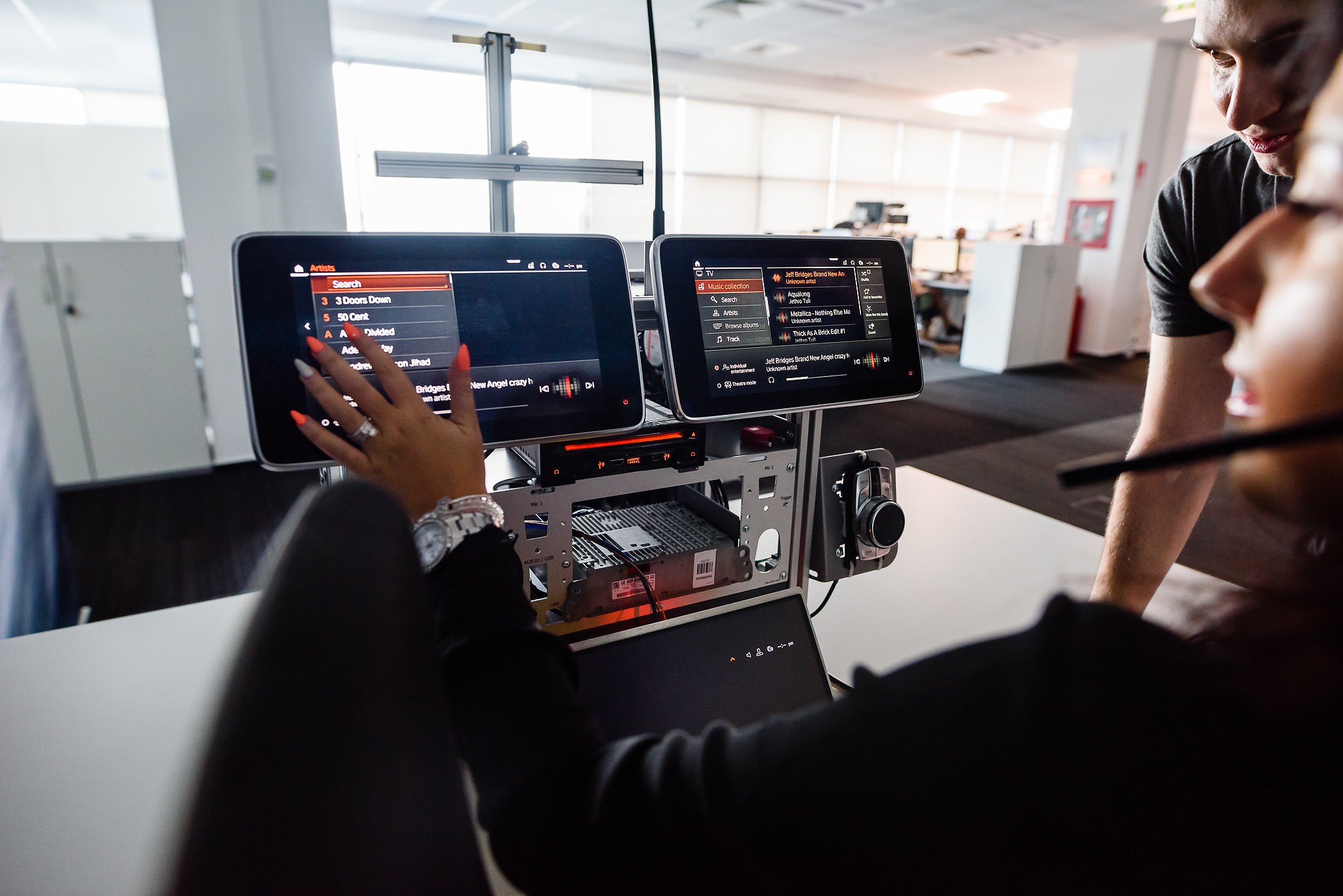 Introduction:
As a Senior System Engineer, you will be part of the Virtual Platform team which develops virtual prototypes for future systems in ADAS and infotainment. The team works in the entire product development lifecycle including virtual prototyping, development and testing, infrastructure development, third party IP integration and deployment.


You are driven to high-quality deliverables and like taking initiative.
Your tasks & responsibilities:

We're looking for someone who owns it and takes it to the next level not just someone that wants a job.
C++ programming - You will develop, review and execute integration instructions and integration planning.
Linux - You will develop using this operating system.
Python, Perl or Bash - You will develop using scripting languages such as these ones.
SystemC TLM - You will integrate SystemC TLM models from different hardware suppliers for next generation SoC technology.
You will plan, develop and execute the integration plan the fulfillment of the key requirements, and you will develop virtual prototypes for the next generations of cars, as well as execute integration planning and provide support across teams (development, integration, test, and production).


Your skills:
As an ideal candidate you have at least 3 years of experience in the System engineering or low level SW development but also profound knowledge in System/HW/Software engineering. You will also have experience with C++ programming and be familiar with Linux development platforms. Experience with scripting languages such as Python, Perl or Bash is a big plus. This being said, if you have strong skills in communication, presentation and problem solving alongside the things we mentioned earlier, we will help you figure out the rest.
Company details
HARMAN designs, engineers and produces solutions for car manufacturers, consumers, and enterprises worldwide, including connected car systems, audio and visual products, enterprise automation solutions and connected services (IoT-solutions). With leading brands including AKG®, Harman Kardon®, Infinity®, JBL®, Lexicon®, Mark Levinson® and Revel®, we are admired by audiophiles, musicians and the entertainment venues where they perform around the world. More than 25 million automobiles on the road today are equipped with HARMAN audio and connected car systems. Our software services power billions of mobile devices and systems that are connected, integrated and secure across all platforms, from work and home to car and mobile. We have a workforce of overpeople and are a fully owned subsidiary of Samsung Electronics.