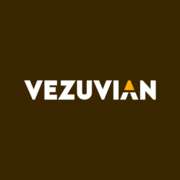 Senior System Administrator
Nivel cariera
Middle (2-5 ani), Senior (5-10 ani)
Limbi vorbite
engleză, română
We are looking for an experienced System Administrator to join the corporate IT system team - Level 3
The System team handle the corporate IT leading technology and act as the higher level of support, consulting other teams and manage the top corporate
The position includes: 3rd level corporate IT support, implement and maintain of global IT
Responsibilities:
Install and configure software and hardware
Manage servers and technology tools
Monitor performance and maintain systems according to requirements
Troubleshoot issues and outages
Ensure security through access controls, backups and firewalls
Upgrade systems with new releases and models
Take part of designing the organization IT environments
Maintain complex environments
Requirements:
Proven experience as a System Administrator, or similar role.
Have wide experience On AD, ExchangeADFS, GPO and SSO systems.
Knowledge of system security, Storage, data backup/recovery.
Have experience in MS platforms ( Wi
Have experience on windows servers, storage and VMware.
Familiar with Network topologies, TCP /IP protocols.
Knowledge in Azure – advantage.
Ability to create scripts.
Diagnose and resolve problems quickly.
Resourcefulness and problem-solving aptitude.
Great English written and verbal communication skills.
Good organizational skills.
Ability to work independently but be a great team player.
We offer:
An excellent career opportunity to work with a market leading international company
Great opportunities for career development
Motivating financial remuneration
Supplementary health insurance
Meal tickets
Support and encourage team building and team identities - parties, team-buildings
Dynamic, young and enthusiastic team
We look forward to your feedback, and definitely want to hear from you if you want to participate in this great project!