Detalii loc de munca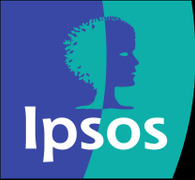 Nivelul carierei
Entry (0-2 ani)
Tip job
Full time
Job remote
(activitatea se desfășoară de la domiciliu / telemuncă)
About the job
The Survey Programmer (SP) is a role essential to the success of Ipsos. The SP is responsible for managing programming phase of a project. SPs are part of a fast-paced team environment who can work independently through drive and initiative. Job success is based on consulting, programming to specification, testing and delivery with quality, on all aspects of online surveys. This SP will work closely with project managers consulting on survey design elements, timings while ensuring that projects are completed on-time, to specification and with superior quality. The position requires an organized, detail-oriented individual who is able to manage multiple projects while proactively communicating project status, risks and recommendations.
Responsibilities
· Provide consultative feedback to project stakeholders on questionnaire design to achieve the most optimal data layout; also consults on engaging question type solutions, quota structure, survey flow and logic
· Follow existing best practices in combination with personal technical ability to Understand QRE instructions and logic provided, create, test and maintain complex surveys with an emphasis on high quality
· Responsible for achieving project objectives - survey programming quality, on time delivery, specific customer requirements
· Learn new software as the business and company evolves
Education, Experience, and Skills
· Minimum of 2 years' experience as a survey programmer in market research
· Previous survey programming experience in Dimensions, Confirmit, Askia or similar survey programming platforms and/or transferable knowledge
. JavaScript/jQuery – a demonstrated knowledge of data structures(. Arrays), understanding of conditions (. if, else if, else), iterations (. loops) and selectors
. HTML / CSS - demonstrated ability to use tables, frames, DIV's, etc. effectively for placement of content, and content layout consistently across all modern browsers
. Basic knowledge of relational databases OR SQL OR Python is a plus.
. Knowledge of market research preferred
. Ability to concentrate on detailed work for significant amounts of time while responding appropriately to interruptions.
· Excellent organizational, analytical and communication skills
· Proven ability to work and thrive in a fast-paced environment, while achieving quality and productivity standards
. Strong project and task management skills.
. Strong problem solving and critical thinking skills.
. Strong analytical and logic skills