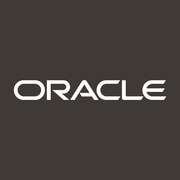 Senior Support Engineer, Financial Services
Preferred Qualifications
Financial Services Global Business Unit Applications Support Engineer
Worldwide Customer Support provides technical assistance to our customers and employees as well as our international subsidiaries.

We are dedicated to customer satisfaction and improving the quality and integration of our products and services. Our goal is to provide the best technical support available anywhere.

We are looking for highly analytical and articulate individuals to provide high quality technical support for the Oracle Revenue Management & Billing product set. This position is for an analyst in the Financial Services Applications Support Team.
RESPONSIBILITIES INCLUDE:
Providing real time responses to customer inquiries.

Interact with our customers via the telephone, web and other electronic channels.

Become a skilled engineer by working with a wide range of Oracle products.

Research, re-create and test issues.

Create knowledge notes for resolved issues.

Act as a team member that contributes to solutions and customer satisfaction.

Adapt to a fast paced and changing technical environment.

Manage your time to effectively address all of your customers needs.
QUALIFICATIONS & SKILLS:
Bachelor's degree preferably in Computer Science or Information Systems, or equivalent experience;

Experience with deploying , configuring, and troubleshooting web applications on Tomcat, WebSphere and WebLogic ;

Experience with Database backup and restoration activities (Oracle, DB2, SQL);

Understanding of application-to-application communication interfaces utilizing web services architecture using XML, SOAP, and WSDL;

Knowledge of queuing message systems (JMS and WebSphere MQ)

Competent understanding of UNIX, (AIX, SUN, LINUX), and Windows operating systems;

Familiar with batch processing logic and concepts;

Ability to troubleshoot and resolve complex application and technical problems;

Knowledge of Programming / scripting (Java, C++) a plus;

Ability to multi-task and work on many client issues at once;

Ability to grasp new and/or unfamiliar technologies quickly;

Understanding of Virtualization Technologies ;

Understanding of Cloud services;

Excellent verbal and written communication skills in English;