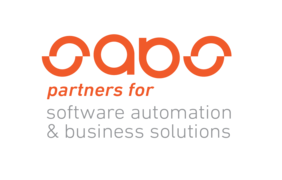 Senior Software Developer (Team Leader)
Nivel cariera
Middle (2-5 ani), Senior (5-10 ani)
Recrutez candidati dispusi sa se relocheze
Da
Salariu brut pe luna
2000 - 4000 €
If you are:
Independent & self motivated
Solution oriented & creative
Team player & cooperative
Join us as Senior Developer / Team Leader
As Team leader, you are part of an agile team and you share a part of ownership in the delivery process. There are not artificially created urgencies. Our teams are driven by responsibility and commitment. Management is part of the team, stands with the team, empowers and supports the team. We have an open culture where we share our knowledge, we work together, listen and push things to next level.
Your main responsabilies are to:
Develop components/applications for desktop or web on windows platform
Architect, develop, test, applications according functional specifications
Produce detailed technical specs, flows, UML diagrams, proof of concept apps, mockups
Technical guidance and work closely with designated team for achieving goals
Qualifications needed:
Knowledge of Microsoft .NET
Experience with Agile / SCRUM
Knowledge of design patterns
Architecture skills
We offer:
Competitive salary & benefits (meal tickets, medical insurance)
Professional Development Opportunities (technical & management)
A motivating and engaging work environment
Periodic Trainings & Teambuildings
Flexible working program
Here, at SABS, we believe in people's ability to grow, to develop new capabilities by taking various challenges in a positive work environment. We are all important parts of the solutions that we provide and the people are in the center of SABS evolution.
If you are the kind of person who likes to develop skills, learn from others and share knowledge, then you are a good match for the SABS team. All of you who prefer working closely with colleagues, building IT solutions from scratch and seeing every step of the process unwrap before your eyes are invited to join us.
Send us your CV and we'll get in touch with you as fast as you can say SABS.