Detalii loc de munca
ANUNT INACTIV:
Angajatorul nu recruteaza momentan in mod activ pentru aceasta pozitie, dar poti aplica la anunt.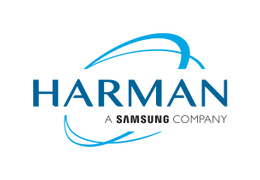 Senior Software Developer C++
Nivelul carierei
Middle (2-5 ani), Senior (5-10 ani)
HARMAN designs and engineers connected products and solutions for automakers, consumers, and enterprises worldwide, including connected car systems, audio and visual products, enterprise automation solutions and services supporting the Internet of Things. Chances are HARMAN and its innovative brands have already touched your life today.
Position Summary:
As a Senior Software Developer C/C++ in Telematics team and you will have the opportunity to develop innovative software for automotive industry. Telematics exposes the internal car ecosystem to the Internet: the car becomes an element of the Internet of Things (IoT), offering a new level of access to car's functionalities and a platform to build additional features in areas such as safety, security, comfort. You will work with concepts like Telematics, 5G and V2X (vehicle-to-everything).
You will be part of a team responsible for developing the software components for a Telematics team, with one of the next specializations: Telematics Applications, Connectivity, Calls, Security, SW Update, System, Autosar integration.
Job Responsibilities:
Review Software specifications, Architecture and Design documents for the system
Study and understand customer and internal specifications;
Develop component design document based on specifications and given SW architecture
Develop software components (C++/Linux)
Resolve inconsistencies in case of unclear technical requirements in the specification by direct communication with the responsible internal/external stockholder
Perform functional testing of developed source code, participate in code review sessions
Act according the SW development standards of the automotive industry, in-car applications and software development processes
Provide root cause analysis for issues, fix these issues and verify effectiveness of given fixes for the software components delivered.
Debug knowledge using gdb
Find optimal solutions for specific requirements and propose solutions
Breakdown complex tasks
Understand and improve required KPIs
Analyze existing embedded software to add features, make modifications, fix bugs, and/or port to different platforms.
Specify and implement unit tests for developed SW units
Test software designs and code at the unit and system level to ensure that all requirements are met and the highest software quality is achieved.
Participate in internal and customer-driven design reviews throughout the program.
Coordinates software development activities with software team leader.
Identifies product requirement or performance issues. Works with software team leader to implement a resolution.
Communicate with peers inside the Harman group to coordinate software development. This includes occasional travel for training or coordination with other groups.
Works with the customer to further define requirements and to resolve issues in case of need.
May direct the work of 1-2 other engineers
Develop and offer visibility on risk assessment for critical fixes
Drive the development of complex tasks
Basic Qualifications:
Bachelor degree in Computer Science or other relevant (IT connected) specializations
At least 5+ years of experience as a software developer
Solid knowledge of C++ proved by 5+ years of experience
Linux expertise
Experience in developing embedded applications
Good knowledge about cryptographic algorithms
Good knowledge about memory-protection techniques
Experience with OpenSSL, TLS, IPSec, certificates handling
Experience in developing Trusted Application, in a Trusted Execution Environment
Knowledge in inter-process communication, threading, socket communication
Good English communication skills both written and verbal
Working knowledge of software development processes
Working knowledge of embedded operating systems.
Nice to Have:
Automotive experience
Experience with SomeIP, CAPI, TCP, UDP protocols.
Unified Modeling Language Knowledge
Knowledge in agile software development methods (SCRUM, SAFe Agile)
Knowledge in one of these areas is very appreciated:

Connectivity protocols (Ethernet,WiFi, Bluetooth, 3G/4G)
SW update (RedBend expertise)
System Functions (Diagnostics, DTCs)
Security (secure boot, TEE, DEV/Sec mode switch)

Knowledge of how a Linux kernel works
Coordinate resources if required
What we offer you :
Attractive salary package
Customized trainings
Professional and friendly working environment, having the chance to work with state-of-the-art technology