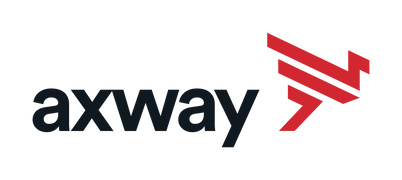 Senior Services Consultant WebEDI
A raspuns la 90% din aplicari in ultimele 30 de zile, in maximum 72 de ore
Nivelul carierei
Entry (0-2 ani), Middle (2-5 ani), Senior (5-10 ani), Executive (>10 ani)
Limbi vorbite
engleză
* toate limbile sunt obligatorii
Project Description:
Axway TSIM is a pre-configured business-to-business (B2B) solution that enables you to integrate, control, and monitor internal and external processes, from start to finish, across your global automotive supply chain. Based on an open platform augmented with industry-specific processes, workflows, and specialized services, it serves as a central communication and transaction hub within your enterprise and for your entire trading community. Available as licensed software and as a Cloud Managed Service, Axway TSIM can help you speed time to market; integrate new processes, business units and acquisitions; and adhere to current and future B2B communication standards and OEM and government mandates.
Responsibilities:
We are searching for a bilingual new colleague with a passion for technology and a burning desire to learn. Being resourceful, highly organized and independent will make you a perfect fit for our team.
You will be part of our Enterprise Cloud Managed Services team, configuring and implementing specific cases using Axway WebEDI for our final established customers.
This is a hands-on position that requires good problem-solving skills and the ability to work independently as well as in a team.
For the position, you should be willing to work on a variety of tasks:
Understanding & interpreting functional specifications written in English and German, translating into technical specification
Implementing and qualifying the integration of Axway suite products including potential interaction with other external tools (ERP, BPM, DMS...)
Assisting our customers to deploy Axway solutions remotely
Helping customers to automate processes to improve efficiencies and streamline processes
Documenting the undertaken activities
Qualifications:
Technical skills:
Working experience with B2B products is highly desirable
A desire to learn network connectivity and communication protocols. B2B experience preferred
Experience in EDI, Rosettanet, ebXML, XML, EDIINT desirable
Very good technical understanding in secure data transfer protocols (like FTP, FTPS, SFTP, HTTP, HTTPS, SMTP/POP3, AS1, AS2)
Relevant File Coding Standards (XML/XSD, EDIFACT, UTF-8/ASCII, X12 etc)
Basic understanding of security algorithms and concepts (PKI Infrastructures, SSL, S/Mime)
Hands on experience with virtualization techniques
Script programming (shell, python, perl etc)
Nice to have:
Previous experience with Axway products is a plus
Knowledge of enterprise Security standards (oAuth, SAML, LDAP, SSO)
Knowledge of security algorithms and concepts (PKI Infrastructures, SSL);
Basics of Programming
Soft skills:
Strong analytical skills and incisive thinking ability
Problem-solving skills
Ability to work independently as well as in a team
Strong communication skills (active listener, think before acting, verbal and writing skills)
Ability to adapt to new situations
Good command of English language – both written and spoken
Good command of German language – both written and spoken would be a plus
Career Development:
This is what our candidates can expect from us if they choose to join our team:
Career development: Employee career development is one of Axway's major company values; and we are deeply committed to helping them leverage the promotion and job mobility opportunities that are right for them.
An important training plan (technical, product & functional) in order to ensure your integration and your performance
A competitive remuneration package and real benefits (meal tickets, private medical insurance with dental included, shared gym access, Safari, Bookster, E-library-Amazon, Fruit Day, team-building, Christmas Party etc)
Work from home policy: 5 days per month
A future and a potential for growth in an international company
A very friendly working environment with experienced professionals
Get challenged with important tasks so they can show their full potential and obtain new skills
Working time that can be flexible when needed
More paid vacation: 25 days/year
Open office space with various entertainment opportunities – table tennis, sports and more