Detalii loc de munca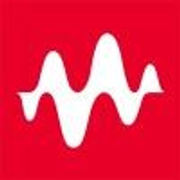 Senior Security Research Engineer
Nivelul carierei
Middle (2-5 ani), Senior (5-10 ani)
Tip job
Full time
Job partial remote
(timpul de lucru se va imparti intre remote si sediul companiei)
Limbi vorbite
Engleză
- Avansat
* toate limbile sunt obligatorii
About the project and team:
As a Senior Security Research Engineer in Keysight's Threat Intelligence team you will be working with our team of Security Researchers on proprietary Threat Intelligence Platform to detect and classify malicious activities on the Internet and also implement techniques for enhancing our threat intelligence capabilities to be used in our products that help keep our customers secure.
You will be working with a team of elite engineers and security researchers to save the universe from cyber security attacks and the bad guys who take advantage of the Internet for personal gain.
Responsibilities:
Research, identify and investigate threat sources which will enhance Keysight's threat intelligence collection of technologies. Work with a team of 5-10 security engineers who are working to maintain, develop and enhance the Keysight's threat intelligence tools, systems and knowledge base
Work hands-on and mentor team members to research, identify and investigate threat sources as well as to develop, debug, and verify the correct functioning of the security modules at required performance & stability
It will involve interacting with project managers, leads, software developers and QA team in order to understand, scope, prioritize and specify the required features, designing and implementing the solutions, performing development testing, optimizing and performing bug-fixing in order to deliver high quality releases on time.
Work with other engineers to identify & work on patenting unique & innovative solutions
Compose white papers about your research for publication
Contribute to our well-read blog about any technical topic of interest, including day-to-day work or outside interests, when possible
To be successful you should have good work experience with:
Strong experience in security research (and/or development) related projects
Excellent communication and teamwork skills with a drive to attain a combined success.
Broad knowledge of network protocols.
Good programming skills in multiple languages (Python, Ruby, C, C++, assembly, scripting, etc).
Ability to analyze and describe vulnerabilities and attack methods.
Creative, problem-solving approach to projects.
College degree in CS or EE or equivalent experience.
Relevant experience in security research position.
Reliable and dependable team player.
Great attention to detail and personal quality assurance.
Preferred Skills:
Strong programming skills are highly preferred.
At least one publicly available vulnerability discovery, exploit development, and/or open source tool.
Strong domain knowledge in vulnerability research and exploit development.
Experience or knowledge about security frameworks like MITRE Att&ck, MITRE Engenuity.
Experience in static and dynamic reverse engineering of binaries.
Experience administering a variety of network and server equipment.
Experience with Agile methodologies.
OSCP certification.
How will this project benefit you?
In this role, you will get the chance to interact with the latest threats on the Internet.
This position offers many opportunities to develop and hone in your skills.
Whether you're interested in honeypots, phishing, AI or sandboxing solutions - not only does the Threat Intelligence Platform ecosystem offer them all, but you will get to work with like minded talented people who have perfected these skills.
About us:
Keysight is on the forefront of technology innovation, delivering breakthroughs and trusted insights to the world's visionaries and innovators in electronic design, test, manufacturing, and optimization. Our ~14,000 employees create world-class solutions in wireless communications, 5G, automotive, quantum, aerospace, defense, and semiconductor markets for customers in over 100 countries.
Our culture: We're recognized as a Great Place to Work across the globe due to our robust culture and dynamic working environment. Our global team acts as "One Keysight," using collaboration, inclusivity, and integrity to advance technology. We're driven and curious, and we value all ideas, especially bold ones. And our strong culture extends far beyond our own walls. We leverage our corporate social responsibility framework to support our communities, nurture the next generation of engineers and promote environmental sustainability.
Our technical solutions – and our methods for creating them – help connect and secure the world. Learn more about what we do and how we do it.
More info on our products can be found here: