Senior Mechanical Engineer - Manufacturing TSR
Nivel cariera
Senior (5-10 ani)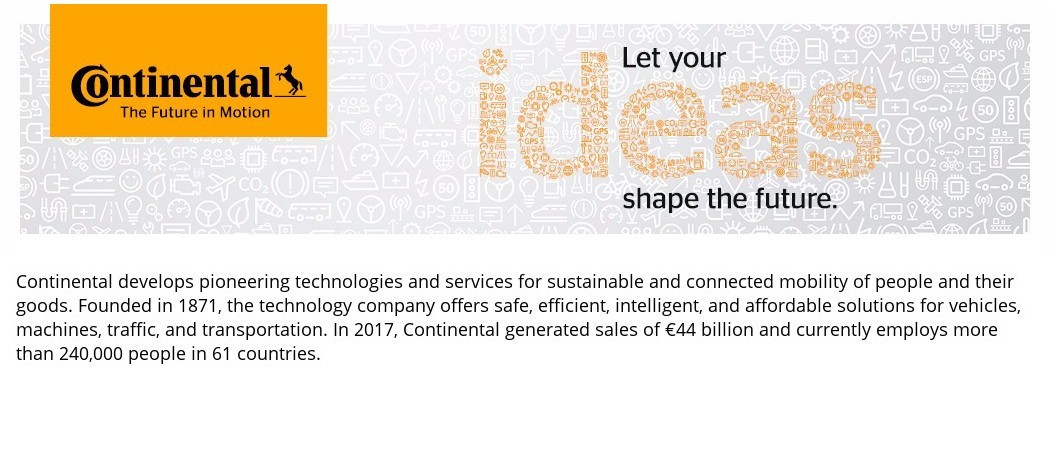 Senior Mechanical Engineer - Manufacturing TSR
The Interior division specializes in information management. It develops and produces information, communication and network solutions for cars and commercial vehicles. This enables and optimizes the control of the complex flow of information between the driver, passengers and the vehicle as well as mobile devices, other vehicles and the outside world. To achieve this, the division is involved in cross-sector collaborations with leading companies.
Job description:
* Give input to the Manufacturing Concept for quote based on experience in production, lean principles, and robust processes;
* Implementation of the equipment and processes necessary for the product;
* Reports the project progress, participate in definition of corrective measures if deviating form the Project Plan;
* Participates and gives input in product PFMEA reviews, Design Checks and improvements;
* Implements Lean concepts during installation of production cells, keeping cycle time, FPY and product and process requirements given;
* Provide and promote continuous improvements for products and processes and projects in his/her area of responsibility;
* Managing the supplier's activities for the design review and follow-up in the equipment implementation process;
* Support and update of production equipment;
* Technical adviser on Business Unit level Involved in standardization activities for back end assembly process;
* Support for world wide locations;
* New technology development and introduction Industry integration – COBOTS, ROBOTS, big data;
* Developing new suppliers.
Job requirement:
* University Degree in Mechanics/Mechatronics field;
* Experience in Automotive or Electronics Production Engineering is a plus;
* Good knowledge of various tools used for mechanical design process, such as CAD tools, Solidworks is a plus;
* Good English knowledge;
* Results orientation.
Benefits:
* Project based travel opportunities;
* New technologies, new equipment;
* Relocation package for non-Timisoara residents;
* Motivating job contributing to advance automotive technology;
* Excellent career opportunities both in technical and managerial area;
* Competitive salaries.
Ready to drive with Continental? Take the first step and fill in the online application.