Detalii loc de munca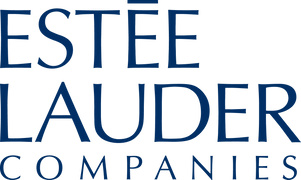 Nivelul carierei
Middle (2-5 ani), Senior (5-10 ani), Executive (>10 ani)
Job Description
The Estée Lauder Companies Senior Manual QA is a part of an agile development team, contributing to the enterprise level software systems and responsible for stability technology solutions by delivering high-quality validation coverage.
■ Be a valued technical member of an autonomous, cross-functional agile team
■ Leverage best practices in continuous integration and delivery
■ Work in cross functional agile teams to continuously experiment, iterate and deliver on new product objectives

Qualifications
The Estée Lauder Companies is expanding engineering group to deliver innovative, resilient, scalable applications and services. We're committed to strong engineering practices and adopting the best tools for the job at hand. We are looking for technical leaders that love to code, collaborate in technical design & architecture and passionate about adopting new technologies. You will be a part of dynamic team, building enterprise-level solutions as well as rapid prototypes on modern tools, frameworks and libraries.
Functional Skills
Experienced with effective communication on engineering teams
Efficient problem-solving skills to mediate and identify solutions
Solid understanding of technical principles across SDLC to enforce them across the teams
Experienced in Agile Development
Technical Skills and Qualifications
Experience using Jenkins or similar CI/CD tools
Ability to write/execute test cases/suites for multi-platform application software
Advanced experience using Postman, and Charles Proxy
Interest in QA automation with Selenium
Outstanding communication, organizational and interpersonal skills with both a technical and non-technical teams
Familiar with testing cross platform and cross browser
Excellent documentation skills to share details on issues identified
Detailed oriented end-user mindset to identify effective test cases to validate applications
#ELCDigitalCenterBucharest