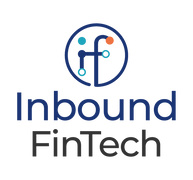 Senior Inbound Marketing Strategist
Angajeaza Premium Talent
Nivelul carierei
Entry (0-2 ani), Middle (2-5 ani), Senior (5-10 ani), Executive (>10 ani)
Tip job
Full time, Project
Anunt ce permite munca la distanta
Limbi vorbite
Engleză - Avansat
About Inbound Fintech
We are an award-winning, rapidly scaling B2B agency specialising in Fintech/Financial Markets. Our HQ is in London (you will not need to relocate to London for this job). The services we offer include Inbound, Outbound, SEO, PPC, ABM, thought leadership content, web design and development. We are a fast-growing agency with a superior reputation in the space.
We are passionate about investing in people and building a culture around delivering outstanding results for the clients, having a great time while doing it and having a good work-life balance. We provide flexible working hours (8 to, 9 to 5 or 10 to 6) and a work/home working balance.
The Role:
We are looking for a Senior Inbound Marketing Strategist to join our expanding team, focusing on HubSpot support and client management. Preferably with agency experience, the ideal candidate will be ambitious, a great communicator and looking to take the next step in developing their career.
The Senior Inbound Marketing Strategist will deliver marketing strategies, help our clients with identifying strategic quick-wins and manage the projects from a client and agency perspective.
The Responsibilities:
Account Management: planning campaigns and working closely with clients to develop new ideas and content, highlighting and implementing quick wins and reporting back to the client and internally on progress and impact.
Project Management: managing marketing strategy development and implementation, web design and development projects (work closely with the design and development teams), and deliver based on the SLA with the client.
Content Creation: Planning, researching and writing copy including blog posts, whitepapers. eBooks, Infographics, pillar pages and other types of content for thought leadership purposed and lead generation.
Content Management & CMS Management: publishing new content, optimising existing landing pages and blog posts and making sure that everything hits the mark from an SEO perspective.
SEO: work closely with the SEO team in order to drive improvements on keyword rankings and conversion rate optimisation.
PPC: setting up ads, audiences, developing creatives and promoting content by using the appropriate channels to reach the right audience and generate new qualified leads.
HubSpot Account Updates & Implementation: making sure client portals are up to date and are following best practices when it comes to inbound.
Reporting: crafting monthly reports for each client, showcasing the progress and results.
About you:
Extensive knowledge of HubSpot
Ability to showcase and use HubSpot to improve organic lead generation and sales.
Being familiar with activities that will include setting up new client portals, creating landing pages, TYPs, workflows, lead flows, reports, sales enablement projects, etc - all by using HubSpot and other, related platforms.
Knowledge of Google Ads, LinkedIn Campaign manager and other Ad Platforms.
We are looking for someone who is very hands-on and able to actively deliver the best use of the marketing platforms used.
To excel in this role you will need:
Minimum 2+ years experience in a client-facing/account management role or inbound company role
Strong knowledge of the media/digital landscape. Previous experience working in a digital marketing agency is a plus, but not essential
Advanced knowledge of Inbound Marketing
Must be business savvy with consultative, problem solving, and issue-resolution skills
Experience using a wide variety of platforms on a daily basis (. Marketing tools, CRM, automation, reporting)
Motivated self-starter who wants to learn and with a proven track record of achieving results while balancing demanding expectations
Super organized, quick learner who works well under pressure
A proven ability to communicate effectively via phone and email
It's easy for you to build and maintain relationships, manage expectations, identify issues that require escalation and dealing with cancellations
PPC knowledge and Google Ads/Facebook certs are a bonus
In return you will receive:
Generous remuneration
20 days paid holidays + 8 bank holidays
A fantastic work environment
Flexi-hours
Work from home/office balance
Training
Interviu online
How many years of HubSpot experience do you have?